When referee Gary Parsons pulled David Brooks for a chat at the end of a Bournemouth development squad game last week, it was not the usual conversation between player and official.
Brooks played for the Cherries youth team in a Hampshire Cup game against Portsmouth as he continues his comeback after his battle with cancer, having made his Premier League return a few days earlier.
The 25-year-old, who has beaten stage two Hodgkin lymphoma, scored a hat-trick and claimed an assist in a 5-2 win, yet might have got more out of his talk with Parsons after full-time.
The match official knows exactly what Brooks has been through, having also beaten cancer.
The 43-year-old, a Step One referee officiating National League and Premier League 2 games, was diagnosed with bowel cancer in 2020 and given less than 50 per cent chance of surviving.
Yet, barely 12 months later, he was back out with the whistle in his hand refereeing a National League game.
It was a chance meeting between the two at Dean Court last week, but they bonded over shared experiences.
"It was a complete coincidence that I reffed that game. We had a chat afterwards," Parsons, whose latest scan in October 2022 showed no evidence of the disease, told the PA news agency.
"To speak to people that have been through it is so much easier. We were speaking for about half an hour, speaking about things that only we can understand.
"I'd never met him before, but it was a nice meeting and he didn't know my story.
"When he scored his hat-trick he was taking his time walking back and I said, 'Come on, get your a*** back, we need to get on with the game'.
"And he was like, 'Give me a break, I've been out with cancer'.
"And I went, 'Yeah, I've done that as well and can still get back, so hurry up'. He laughed and that's where the conversation started.
"If he wants to chat again then I'm more than happy to. If I can help in any way then I will."
Despite his speedy return to the pitch, Parsons' journey back was not easy.
He recalls going through "nine months of hell" with chemotherapy, which also caused him to have a suspected heart attack, as well as suffering with his mental health.
"I went to a very dark hole to start with," he added. "I have two young boys, at the time 15 and 12, and to try and explain to your boys that you might not be there is a very difficult thing.
"I didn't feel sorry for myself, but I was negative. It was, 'Am I going to be here? I am going to see the next birthday' – they were the thoughts.
"Then when I had a plan in place I could structure what I am doing. After a week of getting home, I was pestering them to get going. I wanted it all over and done with.
"From a personal point of view there were some not nice days."
He made a triumphant return on the final day of the 2020-21 season when he took charge of Woking against Wealdstone and initially thought that would be his swansong as a referee.
But that has not proved to be the case and he is in his second full season back at Step One level, with ambitions to become a referee in the English Football League.
"I begged them to let me do a proper game of football that season," he said.
"I got ill before the season started. My goal was to beat cancer and referee a game of football before the end of the season. I got out at Woking on the last day of the season as a comeback game.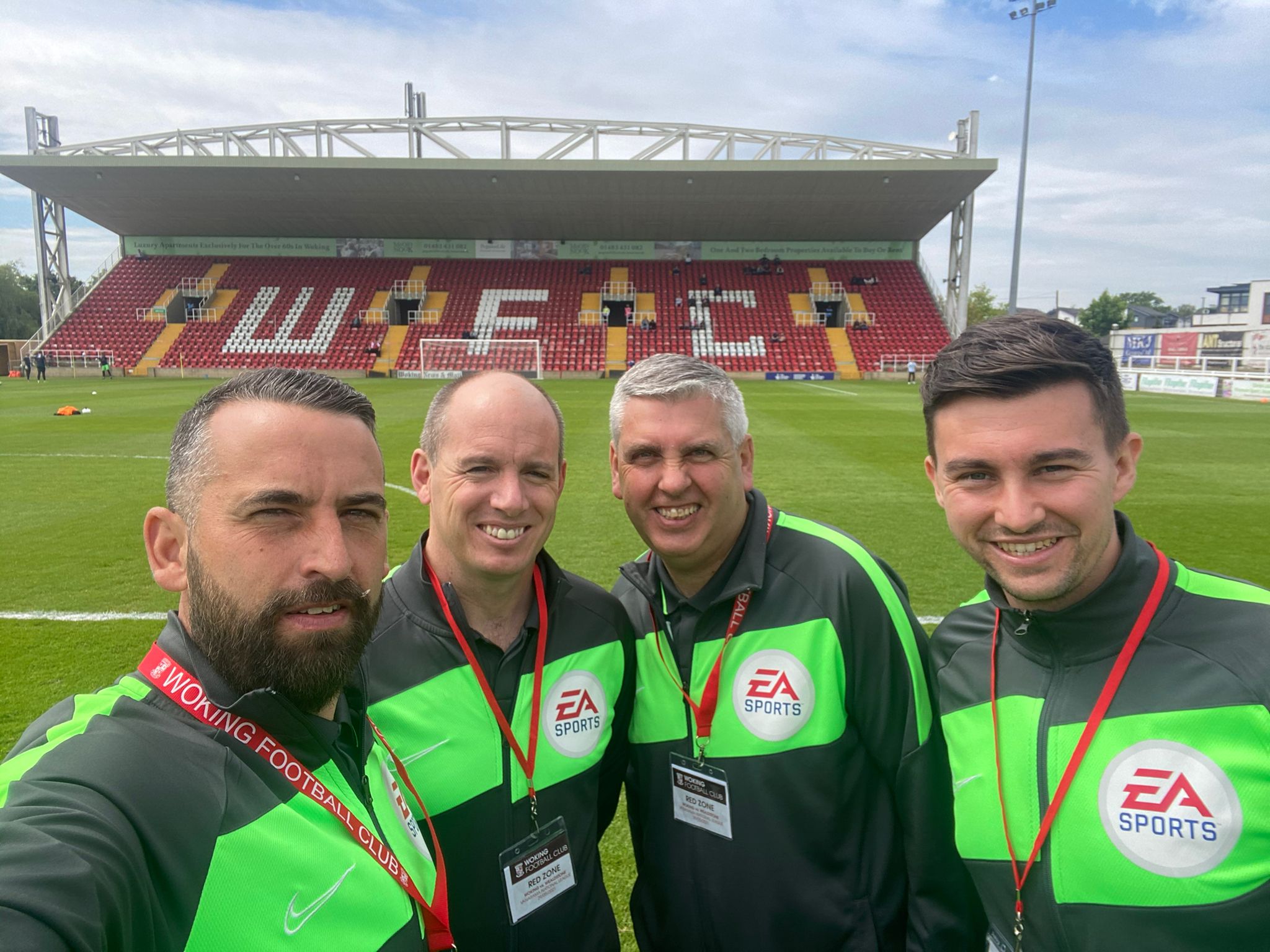 "I wasn't fit. I wasn't probably mentally prepared but it was two fingers to cancer. It might have got me but I got back in a football season.
"I am now in my second full season back. It is going well. It has been an enjoyable season.
"I am one promotion away from the EFL. If my body holds up, my goal is to referee in the EFL.
"I have been fourth official and been involved in it in the last three years and I am striving to get to that level. That would complete the journey for me."
:: Bowel Cancer UK is launching a new campaign for Bowel Cancer Awareness Month helping people to #KnowTheHigh5 symptoms of bowel cancer. Take the symptoms quiz today: bowelcanceruk.org.uk/quiz