Mikel Arteta has praised Arsenal's Premier League-ready signings for their immediate impact at the Emirates Stadium.
The Gunners head to Liverpool on Sunday knowing that, even if they slip to defeat, they will remain top of the Premier League as they go in search of a first title in 19 years.
Arteta has so far guided Arsenal to consecutive eighth-placed finishes before ending last season in fifth.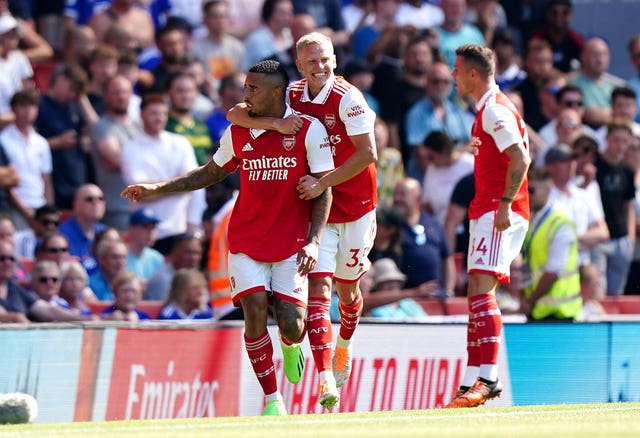 This campaign, however, has seen a stark turnaround in form and fortune after some savvy signings added to the quality already at the club.
Gabriel Jesus and Oleksandr Zinchenko won four Premier League titles apiece at Manchester City before leaving for north London last summer, following on from the earlier additions of Aaron Ramsdale and Ben White.
Then in January Arsenal signed Champions League winner Jorginho from Chelsea and Leandro Trossard from Brighton.
"They give you stability," Arteta said of recruiting players with experience of England's top flight.
"Because they have already done it, because they have already experienced those (challenges) and that facilitates a lot that process, especially when you have five, six, seven new players. When a few of them are integrated already quickly to the pace, to the demands and to the understanding that is needed in the league.
"We knew that with those players that was what we hoped we were going to get and it has been proven that it was the right decision."
Trossard arrived from Brighton after initial winter target Mykhailo Mudryk opted to sign for London rivals Chelsea instead.
Since moving from Shakhtar Donetsk, however, the £62million has struggled to find his feet in the Premier League, whereas Trossard has shone for Arsenal.
The Belgium forward has scored once and assisted seven times in 11 league outings for his new side.
He could find himself dropped to the bench at Anfield as Arteta has his four main attacking options fit for the first time since the World Cup, with Trossard, Jesus, Bukayo Saka and Gabriel Martinelli all vying for a place in the starting XI.
One thing no doubt working in Trossard's favour is the fact he hit a hat-trick at Liverpool in Brighton's 3-3 draw on Merseyside earlier this season.
"It's great to have a player who has experienced something really nice and positive at that stadium," said Arteta.
"He was a crucial player that day and it was a beautiful game to watch. That's what we need, a lot of players on the pitch with belief that we can go there and win."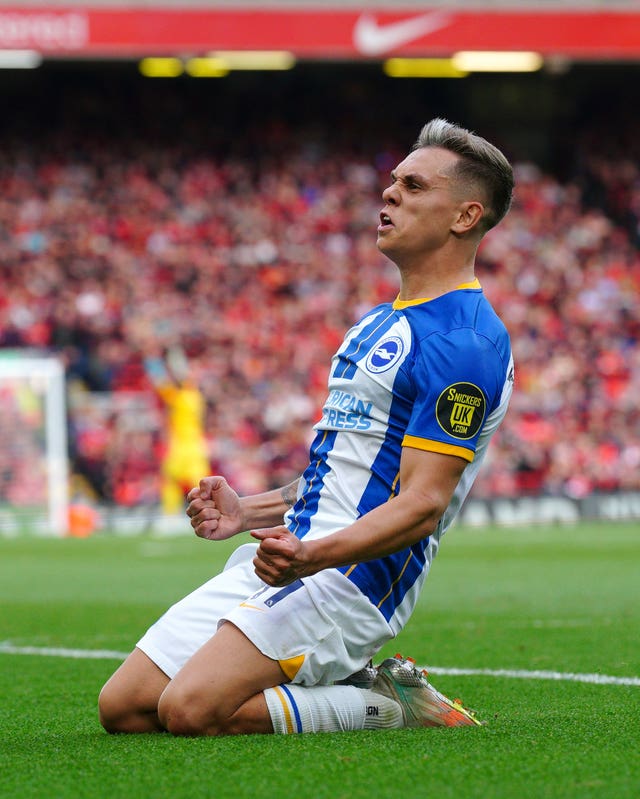 Only compatriot Kevin De Bruyne has provided more open-play assists than Trossard in the Premier League this season, while Martinelli, Saka and Martin Odegaard have all passed 10 goals.
"It's really positive," Arteta replied when asked about the ability to spread goals and assists throughout his team.
"We want to take the individual to the maximum of their capacity. To do that they have to first be on the pitch, which they have been and they have to perform.
"Sharing goals is something we needed to improve massively, especially from midfield, it was something we wanted to do better and then the unpredictability that causes in the opponent is obviously an advantage."