Antonio Conte has questioned the lack of interaction between senior figures at Premier League clubs and the media which he believes leaves managers under pressure to speak on different issues.
The Tottenham head coach is coming under increasing scrutiny following a string of poor performances which culminated in a 2-0 home defeat to north London rivals Arsenal on Sunday.
The loss leaves Spurs fifth in the table, five points off the Champions League places and 14 adrift of the Gunners, who sit at the summit.
Things do not get much easier for Conte and his players, who face a trip to reigning champions Manchester City on Thursday night.
Speaking at his press conference to preview the game at the Etihad Stadium, Conte repeatedly claimed he was answering similar questions he has fielded previously.
When asked if it would help if other senior figures from the club spoke out on issues, the Italian replied: "In England, there is a bad habit that there is only the coach to speak and to explain.
"I have never seen the medical department come here to explain why this player is having difficulty to recover.
"It's the same also, I have never seen the club or sporting director come here to explain the strategy and vision of the club. In Italy for example, before every game there is a person from the club who has to go before the media and answer every question.
"For us (managers), it could be really, really better. Because otherwise, every time there is only one face to explain a situation which I think is better for the club to explain. But this is a habit and I respect this habit.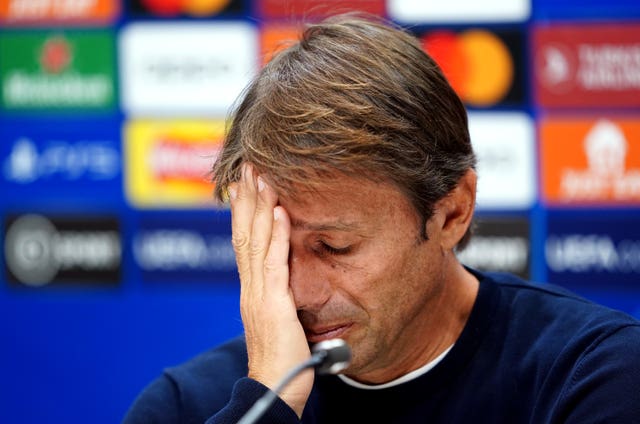 "In Italy, it's different, the person from the club during the game-week speaks and explains many situations. If only the coach speaks there are sometimes misunderstandings.
"I think it would be good to have the club present in the media and to speak. Not every week but at least every 15 days or once a month.
"In this way it could also be more simple for the media to understand the situation. And not only have one face and always the same face.
"Believe me it's difficult because everything I tell you could be a criticism or negative, and this is not the truth."
Spurs supporters have criticised the board and chairman Daniel Levy in recent times, with those frustrations boiling over again in the past few weeks.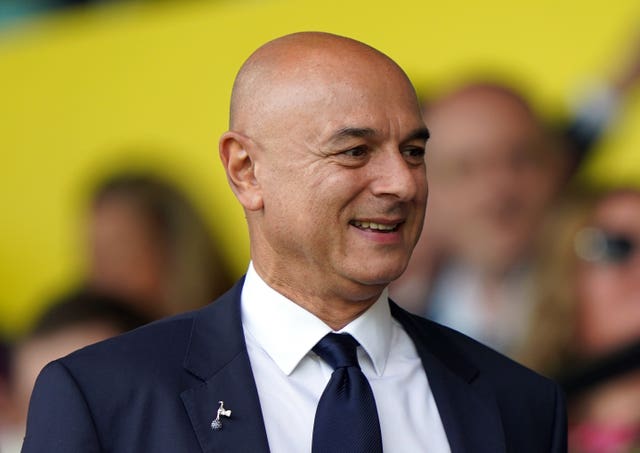 While Levy rarely speaks on the record, Conte said he had no plans to ask the club to instigate his suggested changes to media access.
"I am not going to ask anything (of the club)," he said. "This type of situation is good for every club – 'don't go into the media'.
"In this type of situation, it's a risk to speak always to explain this type of situation. The coach has to stay silent and accept the situation."
Conte had earlier taken umbrage to a question surrounding fit-again Richarlison putting pressure on Son Heung-min to improve his performance levels.
"About this topic, before you [the media] said to me 'maybe Richarlison is pushing Son and Son is not performing well', if I don't remember wrongly," he said.
"Now you're telling me exactly the opposite. (Laughs) I want to stay here to ask every question but sometimes I also have questions that are completely the opposite that you asked me some time ago."
Spurs won 3-2 at Manchester City last season but Conte admits it will be "difficult" to replicate the result against the team he considers to be unmatched.
"I remember the game and to win against Manchester City, you have to try not to make mistakes," he added.
"You know when you're playing against I think the best team in the world at the moment it will be very difficult.
"Last season we were very good, showed great resilience. Also in this type of game, you need also to be a bit lucky to get a good result."