Frank Lampard spoke of being "thankful" to have been given the chance to return to Chelsea as he was unveiled as interim manager until the end of the season.
The appointment comes as the club embarked on their search for a permanent replacement for Graham Potter who was sacked on Sunday, though the 44-year-old hinted at a possible longer stay, adding "we will see what happens" when the term of his contract is up.
Chelsea had meetings with ex-Barcelona and Spain boss Luis Enrique on Wednesday, with Julian Nagelsmann, who left Bayern Munich last month, also a front-runner for the role long-term.
Lampard, who was sacked by Everton in January, has been installed in order to give the club time to carry out an extensive and thorough recruitment process, with co-owners Todd Boehly and Behdad Eghbali saying: "We want to give ourselves every chance of success and Frank has all of the characteristics and qualities we need to drive us to the finish line."
The former Chelsea captain's first game will be against Wolves at Molineux on Saturday before attention turns to the first leg of the team's Champions League quarter-final against Real Madrid in the Bernabeu next week.
"It's a pretty easy decision for me," said Lampard, who returned to Stamford Bridge for the first time since being sacked as manager in 2021 to watch Chelsea's goalless draw with Liverpool on Tuesday.
"This is my club, in terms of my playing career and having managed and coached here before. I have a lot of emotions and feelings towards the club.
"I'm also a very practical person. When you become a manager, you understand that you don't manage the club you say is your club forever. Obviously I've been on a different path since I left Chelsea.
"I've come back with a belief that I can help the cause in this period until the end of the season. I'm delighted to get the opportunity, and I'm thankful for that.
"I'm confident in myself, I have a good understanding of the squad. I've worked with a lot of them before.
"The explanation of my role speaks for itself. I'm not getting anywhere ahead myself. I want to impact the club in the best way in this period. After that, we'll see what happens.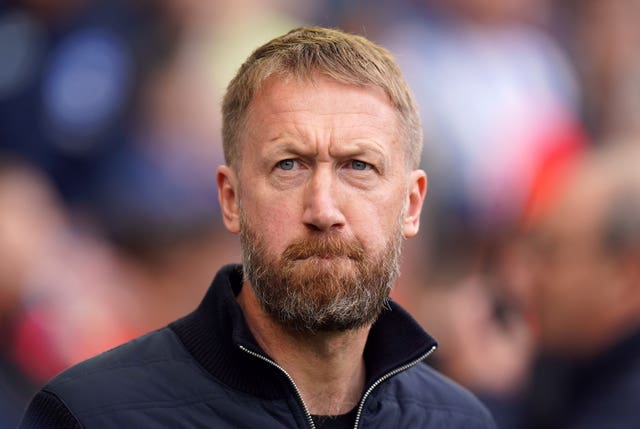 "In simple terms, it won't be my decision. I understand I'm probably going to get asked that question a lot. I've got my eyes wide open."
Lampard managed the team for 18 months from 2019-21, leading them to a fourth-place finish in his first season and into the last-16 of the Champions League.
His appointment coincided with the enforcement of a transfer ban on the club meaning he was forced to lean heavily on products of the club's academy.
He was sacked in January 2021 with the club ninth in the league and five points off the top four.
His most recent appointment was at Everton where he helped keep the side in the Premier League on the penultimate day of the last season, before being removed in January with the club's top-flight status again under threat.
He has been tasked by Chelsea co-sporting directors Paul Winstanley and Laurence Stewart with hauling the team up the league table from their current position of 11th, as well as improving on the club's scoring record. With 29 goals in 29 games, they have scored fewer times than any of the teams in the top half.
"When I spoke to Paul and Laurence in the last 48 hours, they put forward what this is now, what it's ended up being," said Lampard, Chelsea's all-time record scorer.
"It was obviously for me a decision that was not simple – Chelsea Football Club can't be a simple decision. You have to take into account what it means to your heart and what it means to your head. That decision I obviously came to.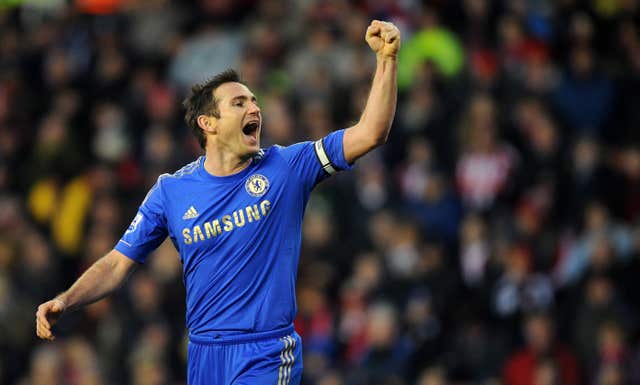 "It's not my position to comment on the whys and hows of where the club is now. It's my position to try and find the right entry, the right results to move this into a more positive direction.
"This is Chelsea. We don't want to be in 11th position. But the reality is it's where we are. There's been change, there's been transition, change in the squad.
"These things take a bit of time. Everyone will try and work in the right direction. I think some things have to be understandable, but some things you want to get there quickly. If I can play my part in that then great.
"The target is to attempt to install the highest level of confidence I can with the group. For them to exert and show a level of passion in playing for Chelsea, and an urgency and energy in their game. Those are the principles that I want to talk to the players about."