Thomas Frank wants people to treat Romeo Beckham as a player in his own right rather than focusing on his famous name after he made his Brentford B debut on Tuesday.
The 20-year-old was watched by his father David at Park View Road in Welling for a London Senior Cup game against Erith and Belvedere FC.
Brentford B manager Neil MacFarlane spoke in praise of Beckham for his performance, who has also come to the attention of senior team manager Frank.
"Romeo is a very good player, of course he has a name that is pretty worldwide, and big," Frank said.
"For Romeo he is himself, but he of course has a big name. You can't compare (father and son)."
Frank then drew the comparison between Danish international Michael Laudrup and his son Andreas, who he coached, saying: "Maybe Laudrup is also a decent player (similar to David Beckham), I coached his son and it is important to take him as a player – not as a Laudrup but as himself.
The Brentford boss added: "He is here for a reason, because we think he is a good player, and we are pleased he could make the loan deal.
"(We are) pleased to see him doing well, pleased to see the performance he had in the last game and when you have players, either permanent or on loan, it is for a reason.
"It is either for getting the team to perform, or to extend the loan deal and make it a permanent deal, so we just hope that he keeps progressing and makes it very interesting for us."
Brentford, who host Bournemouth in the late kick-off on Saturday, are unbeaten in the league since the World Cup break.
The Bees will have Ivan Toney – who missed the last two matches – back from injury and available for the match against Bournemouth.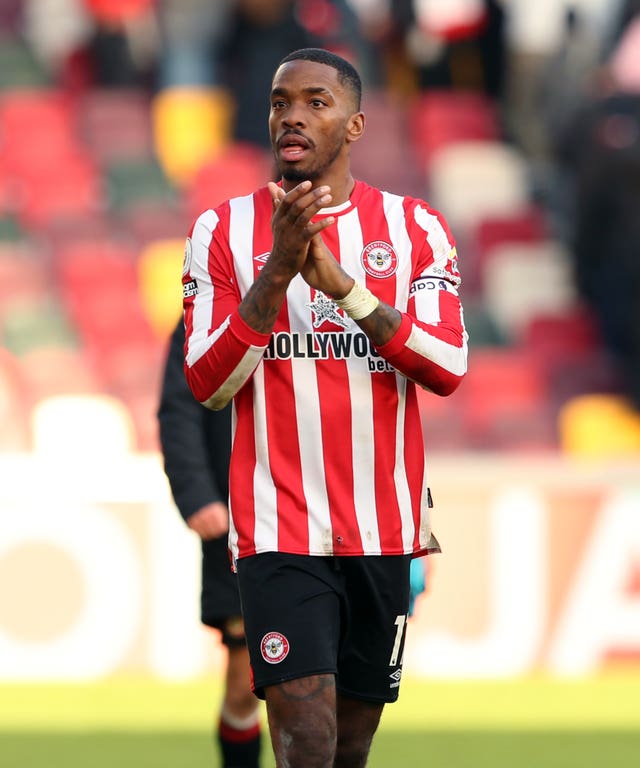 "Ivan is fit and available and he will start tomorrow, so I just named that one out of 11, so that's positive news," Frank said.
Bees goalkeeper David Raya has been linked with Tottenham in recent weeks with the transfer window open, but Frank insisted the goalkeeper is not moving anywhere.
"I understand why they are interested. He is a very, very good keeper," he said.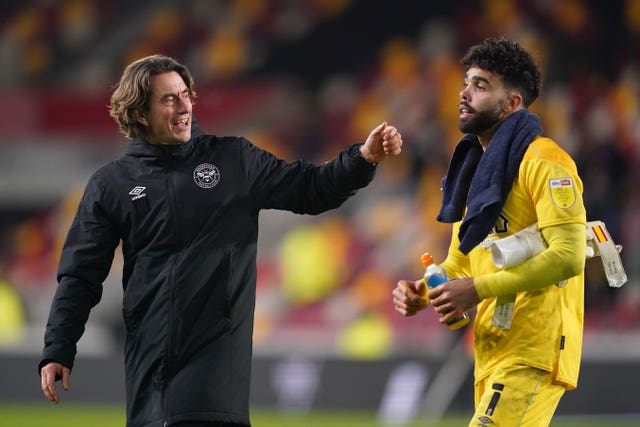 "I said many times I think he is among the best in the league and he has performed fantastic for us, but he is going nowhere."
Frank also suggested there will be further talks over a contract extension for Raya, who's current deal runs out in the summer of 2024.
The Dane added: "Let's see. We are interested. I know David is very happy here, but there will be ongoing discussions of course."