Brentford head coach Thomas Franks shares Ivan Toney's disappointment over leaks surrounding his hearing on gambling-related charges and reports the striker had trained badly when away with England.
Earlier this week, Toney hit out at the Football Association in an Instagram post over what he perceives to be potential lapses of confidentiality as he prepares to argue his case.
Toney is reported to be facing a ban of up to six months after being charged with a total of 262 breaches of the FA's gambling laws that date back to 2017.
Bees frontman Toney had looked a contender for England's World Cup squad after being called up for the Nations League fixtures. However, despite his consistent Premier League form, he was omitted when Gareth Southgate named his travelling party for Qatar.
Like his player, Frank has also been left less than impressed by the latest developments to a case which first came to light in November.
"The most important (thing) is Ivan. He is amazing in many aspects, the way he copes with pressure, or distraction, and this is of course a bigger one," Frank said.
"This has been ongoing since November, and yet he just carried on scoring goals, performing for the team, driving the team. it is so remarkable.
"We are 11 games unbeaten (in the Premier League), so I guess that is a decent response."
Frank told a press conference: "It is like life, sometimes things get thrown at you and you need to deal with it.
"I would say that we share the disappointment of Ivan in terms of the leaks, that is for a confidential case. It surprised us massively.
"The timing of the leaks, just before the World Cup and the March international (England) team (announcement).
"The talk about that there is a potential ban as long as up to six months, that disappoints us.
"Then we (also) share the disappointment that the talk about Ivan trained badly with the England squad. What is that?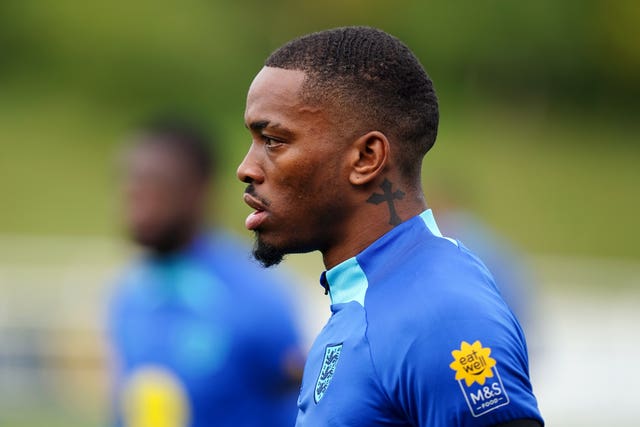 "It is his first time with the England squad and I never met a player who did not want to do everything they can out on the training pitch, that wants to do well to impress the gaffer.
"I can only talk about Ivan what I see out here (on the training pitch) and around the place, he is a fantastic person around the group.
"He has that unique emotional intelligence to be aware of the lowest player to the top players and staff members.
"He has trained well and to me he is clearly number two in England as a striker. He has proven that with the goals and the performances."
Despite the FA's investigation, Toney – who has scored 15 goals in all competitions – remains available for selection, with the Bees hosting west London rivals Fulham on Monday night.
Brentford were not in action last weekend because of scheduled opponents Manchester United having reached the Carabao Cup final, which they won with victory over Newcastle at Wembley.
The extra time off has allowed midfielder Frank Onyeka and defender Pontus Jansson to recover from hamstring problems, leaving goalkeeper Thomas Strakosha (ankle) the only absentee.