Liverpool manager Jurgen Klopp does not think Sunday's clash with arch-rivals Manchester United will be definitive in their quest for a top-four place as he believes his side are well in the hunt already.
The midweek victory over Wolves closed the gap to fourth-placed Tottenham to six points with a match in hand and Spurs still to come to Anfield.
What it has done has underlined the fact that, after taking 10 points from a possible 12 with four successive clean sheets, Liverpool are up for the challenge.
"The important thing about the chase is that the chase is not a one-day trip, you really have to go for it," said Klopp when asked if Sunday provided the opportunity to send a message by beating an in-form United.
"I have no clue what it means to them but I think they realise already we are not completely gone.
"It is not that we are in no-man's land. We have to play pretty much all of the teams ahead of us still – Newcastle not any more but Tottenham are still to come here.
"We don't have to think about that, just take it game by game and go for it, go full throttle.
"A lot of good things happened in the last few weeks but because of the Madrid game (a 5-2 home defeat in the Champions League) it doesn't feel like that.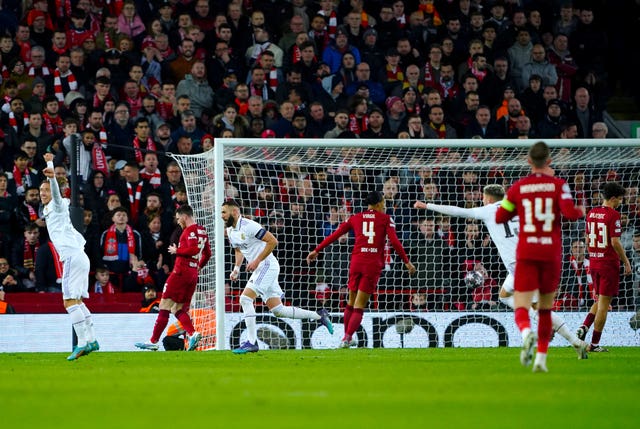 "So far it goes in the right direction but we have to make further steps.
"What it means for the other teams I don't know, I am not there, but they know we are still around and that's better than if they can't see us any more."
Despite his side's difficulties this season Klopp insists a Liverpool-Manchester United game still has huge significance on a wider scale.
"Three points, that is pretty much the only normal stuff, but the moment when Liverpool v United is not a special game any more then something went really wrong," he added.
"'Liverpool v Man Utd. Who?'. That would be really difficult, that would be really sad.
"I love football, I love the fuss we make of it, most of the time at least. Liverpool v United, I want to see it.
"It has to be like that otherwise football would have absolutely no right to exist any more.
"People want to know and need to know what both clubs are doing. It is a big game and it always was in my life a big game. Thank God it is still one."