Antonio Conte returned to work at Tottenham on Thursday but has been told to take it easy.
Conte was absent for Sunday's 1-0 win over Manchester City after he had surgery in Italy last week to remove his gallbladder.
The Spurs boss flew back to England on Wednesday and will now help with preparation ahead of Saturday's trip to Leicester but his assistant Cristian Stellini would not confirm if the Italian would return to the touchline at the King Power Stadium.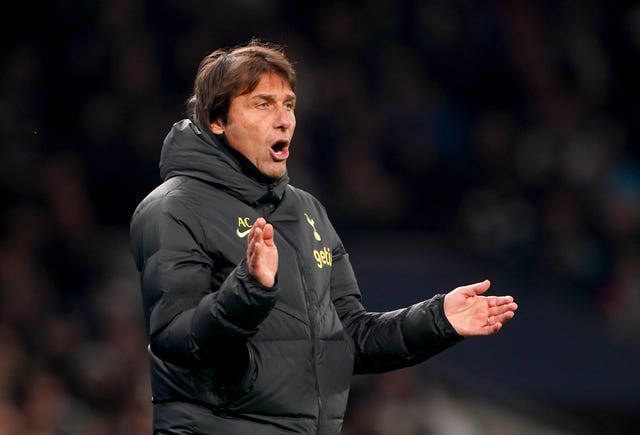 Stellini said: "Antonio is back. This morning he was on the pitch with us.
"He has to take it easy for a bit but we were so happy to meet him again at the training ground. He spent time hugging everyone.
"He didn't speak about what he would do in the next match but he is back and we are happy."
Speculation continues over Conte's future with his contract set to expire in the summer, although Tottenham do hold the option to extend it by 12 months.
Assistant Stellini insisted they are fully focused on the present but is relaxed about his own situation.
He added: "No, we never talk about that. We are so focused on the moment and the next game, the next training and the next step we have to do, the next solution we have to try to create and build within the team.
"We have never spoken about this.
"In football you cannot be relaxed if you have a contract or not.
"You have to work hard and when you approach the next game, you can't be relaxed and you live this with energy because you want to win, so you don't have time to talk about the future.
"This is our life, this is football, this is sport, you think about the next target you want to achieve. What you want to achieve is only this so you're not relaxed with or without a contract."
While Conte is back with the group, Spurs will be without captain Hugo Lloris for the foreseeable future due to a knee injury.
Lloris is not expected to be available until after the March international break and will miss the last-16 Champions League tie with AC Milan and several other domestic fixtures.
It offers an opportunity for back-up goalkeeper Fraser Forster, who has made four Tottenham appearances since a summer switch from Southampton.
"We are all disappointed about Hugo and his injury," Stellini admitted.
"However we have a good experienced goalkeeper like Fraser Forster, with great experience in the Premier League and good experience in the Champions League.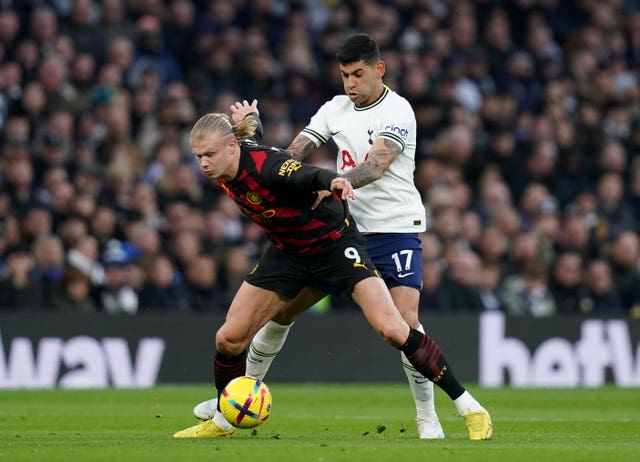 "We have a tough five weeks in front of us but we trust in Fraser so we are happy to play with him in the squad.
"Also we say to Hugo, 'we see you soon'. He needs to have a good recovery, maybe five to seven weeks to be back with us."
Cristian Romero will also be absent for Saturday's trip to Leicester following his red card on Sunday.