Leicester chairman Aiyawatt Srivaddhanaprabha has dismissed calls from some supporters to sell the relegated club and promised the Foxes will soon return to the Premier League.
Despite beating West Ham 2-1 on Sunday, Leicester dropped into the Sky Bet Championship seven years after being crowned champions of England and two seasons since winning the FA Cup.
It is a remarkable fall from grace and one that Leicester chairman Srivaddhanaprabha says has led to him receiving offensive messages, some of which have been "outright abusive".
"I have received a massive number of messages from our fans – both positive and negative," Srivaddhanaprabha said in a statement published on the Leicester website.
"Some want me to sell the club, some using offensive and thoughtless words, and some have been outright abusive.
"But for every hurtful message I have received, I have also received messages of support, of appreciation, of unity – both remotely and from people I have met anonymously in public, who always come to say hello to me and to my family. It means a lot to us."
Srivaddhanaprabha's father Vichai and his family bought the club in 2010 and took Leicester into the Premier League four years later. Leicester produced possibly English football's greatest underdog story by winning the title in 2016.
Club chairman Khun Vichai was killed in a helicopter accident at Leicester's King Power Stadium in October 2018.
"It was the most painful experience for me and for my family, but the support and love we received from our Leicester City family made our bond even stronger," Srivaddhanaprabha said of the accident.
"I made a commitment, as chairman, to continuing to pursue the ambition my father and I shared for the club, to ensure that the realisation of his vision for Leicester City would ultimately become his legacy.
"We want to thank you and let you know that we still have the same ambition for Leicester City that we had 13 years ago.
"The incredible support we had in our stadium yesterday, the positive messages we have received from our fans and the constructive comments we must take on-board – we will gather all this support and use it to power our recovery.
"Power to justify our fans' belief in their club. Power to take us back to the Premier League.
"Next season is going to be tough, but it will be a year for collaboration and unity. We will come together and fight to return to the Premier League."
Leicester finished fifth twice as well as eighth during manager Brendan Rodgers' three full seasons in charge.
But Srivaddhanaprabha acknowledged the impact of Covid had a serious effect on the club's finances, with summer cutbacks meaning that Rodgers was unable to significantly strengthen his squad.
The departures of long-serving goalkeeper Kasper Schmeichel to Nice and defender Wesley Fofana to Chelsea also had a detrimental effect on the squad.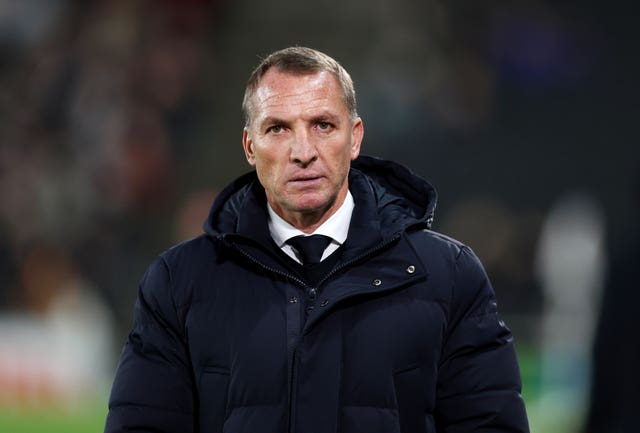 Rodgers left at the end of April with Leicester in the bottom three, and his replacement Dean Smith was unable to prevent relegation after taking charge for the final eight games.
Srivaddhanaprabha said: "Relegation is a consequence of 38 games and over that period, we haven't been good enough.
"Over the coming days and weeks, we need to reflect on the processes and decisions that have brought us to this point.
"What we learn from this experience must convert into action that makes us stronger and prevents this happening to us again in the future.
"We took Leicester City into the UEFA Champions League, giving our supporters those amazing Wednesday nights, under the lights in Porto, Brugge, Copenhagen, Seville and Madrid.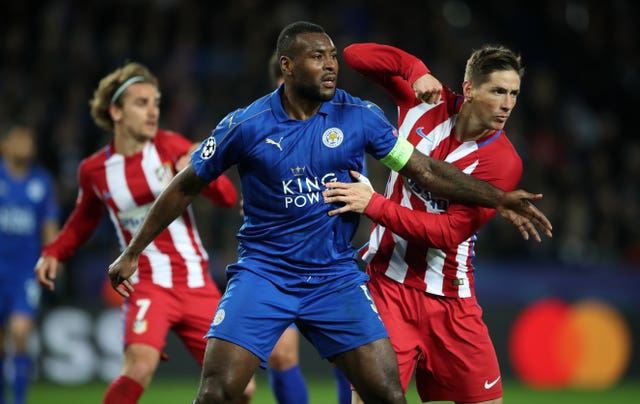 "We used the fruits of that success to keep reinvesting in the club, strengthening our squad, improving the experience for our fans and starting plans for major projects like Seagrave and a stadium expansion that would give us long-term strength and growth.
"Of course, these milestones place our situation today into quite stark context, but I reference them to highlight the progress we have made as a club in the last 13 years, which gives me confidence that we will build again.
"Relegation is undeniably a significant setback, but it will not define us. Today we share the loss and the pain together. But we will be back.
"This responsibility that I continue to live is one of the greatest responsibilities in my life and I will continue to put everything into it – my passion, that of my family and the entire King Power community."