Eddie Howe is confident his Newcastle players will not be daunted by the challenge of securing Champions League qualification as the season draws to a close.
The Magpies have four games in which to cement a top-four Premier League finish as they, Manchester United, Liverpool, Brighton and outsiders Tottenham jockey for position behind top two Manchester City and Arsenal.
A 2-0 home defeat by the Gunners last weekend may have dented their charge and prompted hopes among the chasing pack of a late-season wobble, but head coach Howe was having none of it.
Asked if the air around the training ground was a little heavier as a result of what is at stake in Saturday's trip to relegation-threatened Leeds, he said: "The air should be lighter, not heavier.
"We're excited, that has to be our emotion. We're looking forward to the challenges ahead, we're not in any way, I don't feel, daunted by it.
"In sport, sometimes the more you think the more you damage yourselves, so play the game. These players have played all their lives and played because they enjoy it, so let's strip away everything and let's just perform well in our next game."
Newcastle head into the latest round of fixtures sitting in third place and knowing two more wins would almost certainly secure a place in European club football's biggest competition next season – which would represent a significant upgrade on their target when they set out in August.
Howe admitted: "The aim was to not be in another relegation battle, try to stay clear of that and then build a lot of aspects of the team and play to be successful and sustain that success long-term.
"Things have snowballed, now we sit where we do and we've done incredibly well."
In the process, the Magpies have found themselves thrust into the limelight with opposition managers having taken aim at both their game-management and physicality.
Asked if he felt they had people rattled, Howe said: "We hope to be a nuisance for all teams. We don't want to be nice to play against."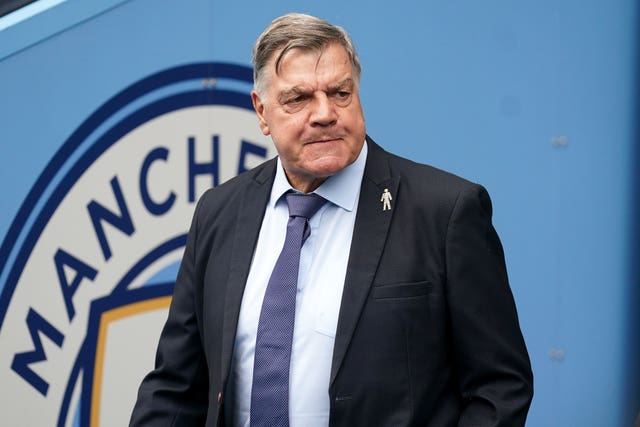 Howe's players will need to bring all that to bear at Elland Road, where Leeds are engaged in a desperate fight for top-flight survival with former Newcastle boss Sam Allardyce having been parachuted in to engineer a rescue mission.
He and Howe were touted for the vacant England manager's job back in 2016 before Allardyce got the nod for what proved to be the briefest of reigns.
"Without remembering, I'd probably say I felt I shouldn't maybe have been in that frame at that stage of my career," Howe said. "I felt I had so much to achieve and experience before being elevated to that position.
"But it's always a compliment and you always take it in the right way, that it must mean you're doing something right in your job to be elevated to those levels."
A bullish Allardyce ventured on his appointment at Leeds that he was as good a manager as Pep Guardiola, Jurgen Klopp and Mikel Arteta, but Howe says he was not disappointed to be left off the list.
"I wouldn't be arrogant enough to push my name into that list," he said.