Ange Postecoglou appears set to leave Celtic and take over at Tottenham.
Spurs fans appear to be split on the selection with some questioning his pedigree, but that will not faze the single-minded 57-year-old.
So what do Tottenham supporters need to know about their prospective new boss?
– Who is Ange Postecoglou?
The Australian, who emigrated from Greece at the age of four, won two titles as a South Melbourne player, where he worked under Real Madrid great Ferenc Puskas, and won four Australia caps before injury forced him to move into coaching at a young age.
– What success has he achieved?
Postecoglou led South Melbourne to two titles as manager in his early 30s and then spent seven years coaching Australia's youth teams.
He burst back on to the domestic scene, leading Brisbane Roar from finishing bottom of the A-League to consecutive Grand Final victories in 2011 and 2012, with the help of a record 36-game unbeaten run.
He took charge of Australia at the 2014 World Cup, won the Asian Cup the following year and led his country to 2018 World Cup qualification before taking charge of Yokohama F Marinos, guiding them to their first J-League title in 15 years in 2019.
– And how about in Scotland?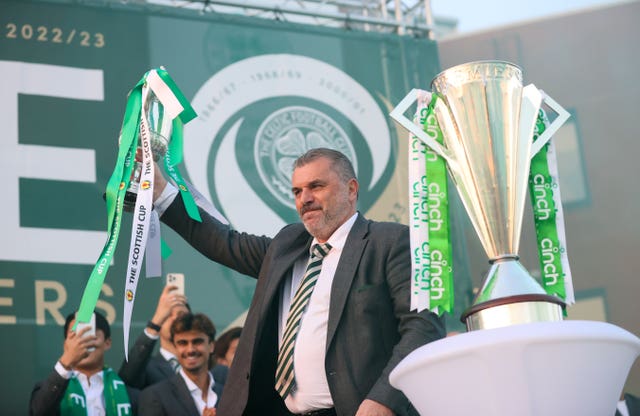 He won five out of six domestic trophies during his two years in charge of Celtic, including a treble in what appears to have been his final campaign.
European football was the missing piece of the jigsaw. However, Celtic generally performed well in the Champions League this past season – against Real Madrid, RB Leipzig and Shakhtar Donetsk – while squandering chances that should have got them more than two points on their return to the elite stage.
– Does he have the experience for the Premier League?
Postecoglou addressed the fact there was a mixed response to his appointment as Celtic manager and was also unfazed by the fact a deal for Eddie Howe had fallen through.
"You're assuming I was second choice, I might have been fifth choice, you never know," he said at his unveiling. "It doesn't really bother me. What's important is that I have been given the responsibility and opportunity."
He also dismissed suggestions he was making a "jump" in standard. "I have coached at a World Cup, I have coached against some of the best teams in the world," he said.
He will not be concerned by the reaction to his Tottenham appointment given his total focus and belief in his process.
– What style of football does he employ?
Postecoglou has matched success with an attacking style and prides himself on building teams that get people talking and excite the fans.
Celtic scored a post-war club record 114 league goals this past season. His goalkeeper will need to pass the ball out, his centre-backs get on the front foot and are aggressive, while he employs inverted full-backs.
His team played with two attacking central midfielders and two wingers who have to get in front of goal when balls come in from the other flank, while the centre-forward can expect plenty of chances.
His mantra is "we never stop" and even the Celtic ball attendants are in tune with his demand to keep the game moving.
– What kind of manager is he?
Postecoglou has spoken of his love of a challenge and building something special from scratch.
"Just about every job I have had has been an extensive rebuild," he once said. "Usually you come in when people are needing change. Secondly, the way I get my teams to play is challenging, and requires a major shift, usually both in playing staff and the way we work."
He exerted control over a number of areas of the football department at Celtic and oversaw a massive rebuild while winning the title against a Rangers side who finished 25 points ahead the previous season and reached a European final in his first Scottish campaign.
He quickly won respect from Celtic players and fostered a culture of togetherness but also takes a step back from them and lets the dressing room run itself on match days. Australia international Ryan McGowan remarked how he sat next to Postecoglou on a long-haul flight in total silence as his manager does not want to be swayed by personal relationships when making decisions.
– What relationship can Tottenham fans expect to have with their manager-in-waiting?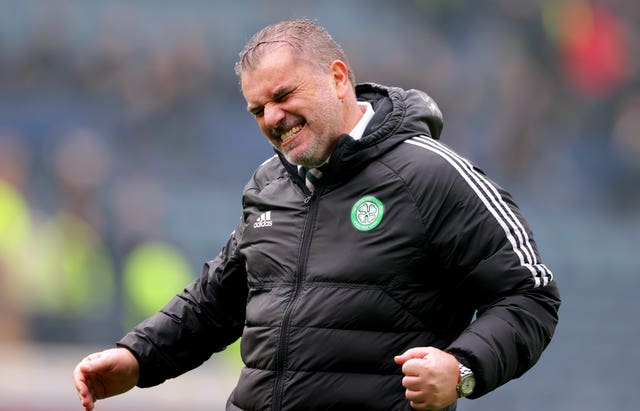 Celtic fans bought into their manager's style of play, how he represented the club and stood up for it in the media, although he very rarely talked about referee decisions.
He also understood how important the club is to people's lives and used that as a motivation.
They gave him total backing in return, although success is obviously paramount to that.