Interim boss Frank Lampard has backed Raheem Sterling to prove he is still one of the world's best against Real Madrid.
The England forward has struggled since his £47.5million move from Manchester City.
Lampard recalled Sterling in his first game back but the wideman could not stop Chelsea slipping to a 1-0 defeat at Wolves in the Premier League on Saturday.
Sterling has scored just seven goals this term but netted the crucial opener in Chelsea's 2-1 aggregate win over Borussia Dortmund in the last 16 of the Champions League last month.
They go to Real Madrid on Wednesday for their Champions League quarter-final first leg and Lampard expects Sterling, 28, to step up again.
"Raheem has been there and done it and there's history of producing," he said. "I think he's a fantastic player. He's been one of the best wingers in the world for a long time, at times, maybe in some people's opinion, the best.
"He's risen to games like that before in the past so that's something we'll obviously rely on in terms of this because some elements of the squad are maybe a bit younger.
"He certainly is a player of a high level and a high competence level and understanding of the game that it won't faze him.
"I can't remember how many times I've referenced to young wingers when I was here previously at Chelsea, at Derby and Everton – watch Raheem Sterling and see why he scores 20 goals a season plus so I have the highest feeling for him in that sense.
"I just think he's a top player. Those things are always kind of like 50/50 for me – getting the right structure for the player and then the player themselves but Raheem has shown what a player he is."
Lampard lifted the Champions League with Chelsea in 2012 when they finished sixth during an underwhelming top fight season, with Roberto Di Matteo replacing Andre Villas-Boas in the March.
However, he admitted there is no secret to producing in Europe despite domestic struggles, after Matheus Nunes' wonderful goal grabbed the Premier League points for Wolves at Molineux.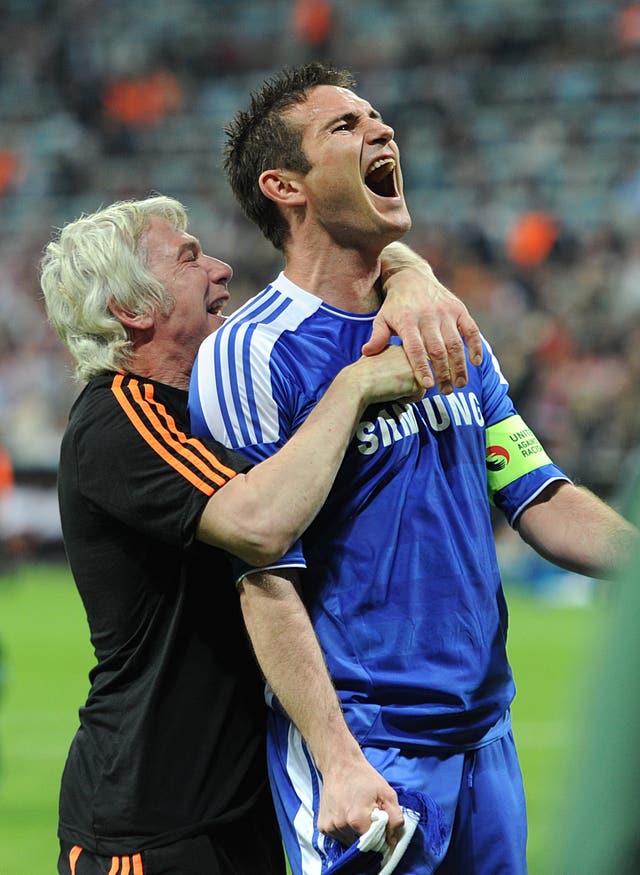 He added: "There's a lot to it. Part of that was we parked the bus at the Nou Camp and managed to hang on for our dear lives! There are so many things, fate in different moments.
"But we did have a huge desire and a big character and a level of talent in the group that have been striving for years to win a Champions League, so that one you remember.
"The one you don't remember is when we got knocked out by Inter Milan at Stamford Bridge (in 2010), things like that. So a team and a group will always go through tough moments to get to great ones."