Liverpool manager Jurgen Klopp admits watching back May's Champions League final defeat to Real Madrid for the first time was "torture".
There was chaos before the showpiece, with fans outside the Stade de France trapped in serious congestion and tear-gassed by police. Thousands missed the delayed kick-off of a game Klopp's team lost 1-0.
The atmosphere inside the stadium suffered as a result and Klopp found reviewing the footage painful, although he believes his team did everything to win the game.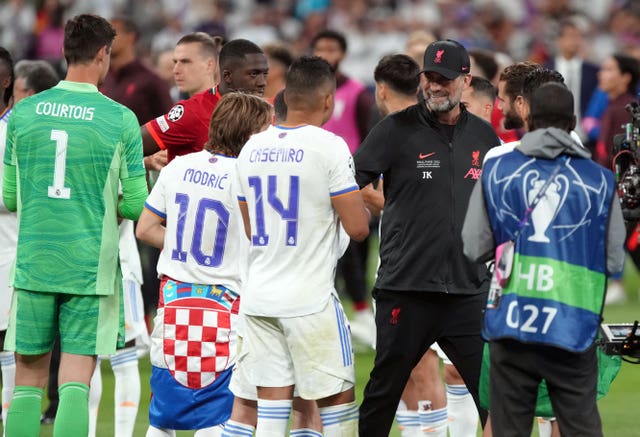 He said: "I didn't watch it back until this weekend. The thing I realised immediately was now I know why I didn't watch it back – but I had to.
"It was proper torture because we played a good game and could have won and that's the decisive word – could – but didn't because they scored and we didn't. That's the decisive reason.
"I watched the game back, knowing exactly what we will do and we had to win this game.
"We didn't. The one reason was we didn't score and we conceded but apart from that we should have won the game.
"What looked like held us back a little was it was a final. In the little moments we were not adventurous enough, we were super-protected because of the possible counter-attack threat.
"Analysing it is super-easy. It was a little bit of feeling that we needed an extra spark and could have made it."
Defeat extended Liverpool's winless run against the 14-time European champions to six matches (five defeats, one draw), with Klopp's record as Reds boss reading four defeats – including two finals – and a draw.
Liverpool have lost to Real more times (five) than they have to any other team in European competition and the Spanish club's coach Carlo Ancelotti has lost only five of his 17 encounters with them, winning nine. His last victory at Anfield came as Everton manager in January 2021, the club's first at the ground in 22 years.
It means the two clubs share a lot of recent history and know each other well going into their last 16, first-leg tie at Anfield.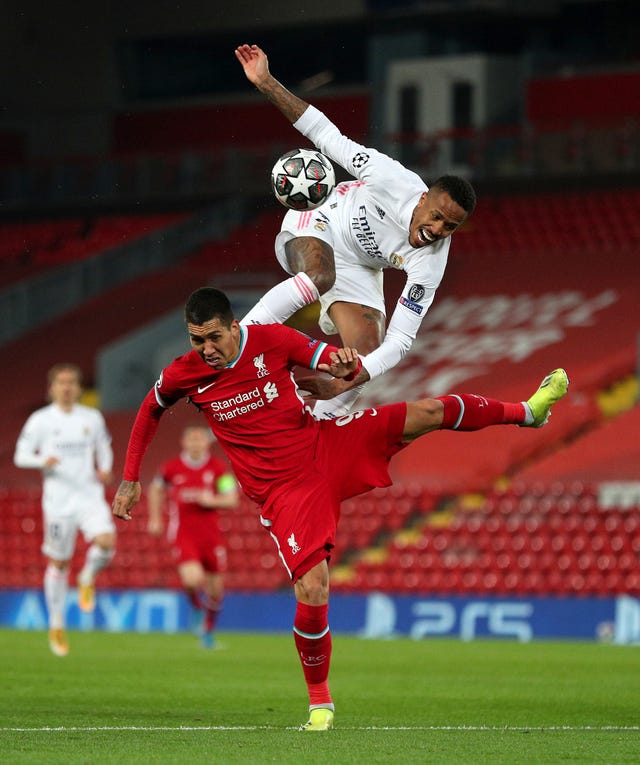 "We saw (in Paris) how experienced Madrid is and how little they are fussed by the fact the other team has chances. Generally I don't think you can make this team panic," added Klopp.
"They don't lose confidence in one second, they know 'our chance will come' and they defend with legs. That's what you can learn from them, definitely.
"Before that the last time they knocked us out we played there (in Madrid) on the training ground and here in an empty stadium (due to Covid restrictions).
"Here the game was a really good 0-0, we let them run, we let them work hard for the money and that was good. But this is now different teams, same clubs, different times, so there is a history.
"In the last few years one of us was always kind of in the final, that's how it feels at least, and usually if you want to get to the final you have to kick us out, or them.
"They have enough wins. They are absolutely world class, it is a well set up team and that's why it is so difficult but it doesn't mean it is not possible.
"When they played City and PSG (Manchester City in last season's semi-final and Paris St Germain in the last 16 respectively) both games were definitely 'game over' and then it wasn't because of their quality.
"Some of their players have won it five times and probably think they own the competition – and quite rightly – but that doesn't mean we won't give it a try."
Klopp remains hopeful forward Darwin Nunez will be fit after injuring his shoulder in Saturday's win at Newcastle.