Lawyers acting on behalf of Liverpool supporters caught up in the chaos at last season's Champions League final in Paris have formally filed almost 900 claims against UEFA.
An independent review concluded in February that UEFA bore "primary responsibility" for what almost led to a "mass fatality catastrophe" at the showpiece game last May.
Fans found themselves penned against stadium perimeter fences ahead of the match against Real Madrid due to organisational failings and were then tear-gassed by French police.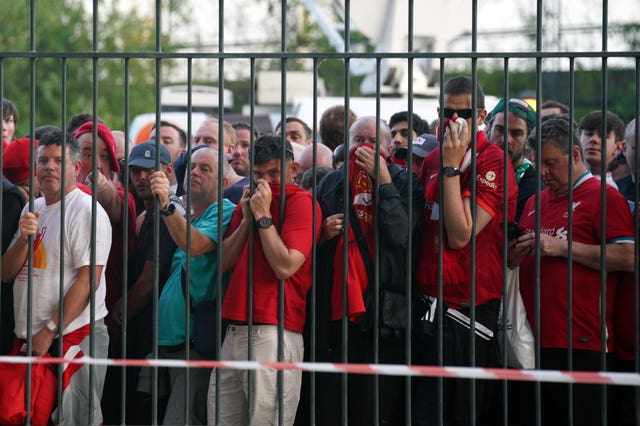 Law firm Leigh Day on Monday issued a group personal injury claim on behalf of 887 Reds fans at the Liverpool District Registry of the High Court.
The firm is bringing the claim on the basis UEFA failed to ensure a safe and secure environment for those attending and could owe a legal liability to those who suffered physical and/or psychological injuries.
UEFA president Aleksander Ceferin last month apologised for the chaotic scenes at Stade de France and expressed his relief "nothing terrible happened".
The independent review published in February found European football's governing body was primarily responsible for serious congestion problems outside the ground.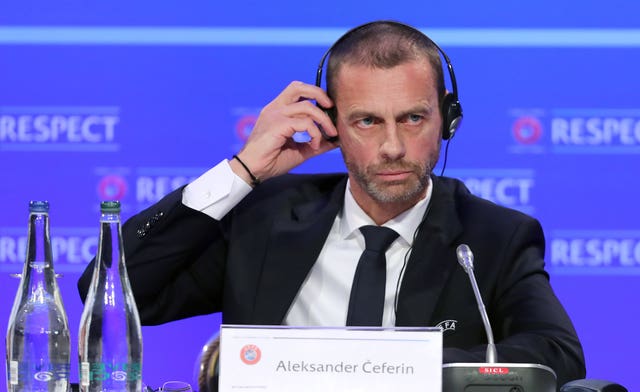 Ceferin also appeared to allude to his organisation's culpability in the disorder at Wednesday's UEFA Congress in Lisbon, vowing to learn from the event.
"We must never forget the mistakes of the past and we must remain humble at all times," he said.
"Nothing can ever be taken for granted.
"Unfortunately, unlike goalkeepers, leaders can never keep a 'clean sheet'. No leader can boast an unblemished record, however much they invest and however passionate, professional or experienced they are.
"There are always a few stains, a few mistakes that tarnish our reputation, errors they would love to erase.
"I am no different and UEFA is no different. The most important thing is to understand the mistake and change, not to repeat them."
UEFA initially blamed fans for creating the chaos by arriving late and, in some cases, with counterfeit tickets. But the independent report said those accusations were "manifestly inaccurate".
UEFA later implemented a refund scheme for those who bought tickets for the final, which was won 1-0 by Real Madrid, after acknowledging the "negative experience".