Scotland defender Jack Hendry is relishing the prospect of facing Erling Haaland after enjoying previous battles against some of the world's best forwards.
Hendry has a good chance of starting in Saturday's Euro 2024 qualifier in Oslo despite missing Scotland's opening wins with injury. Grant Hanley and Scott McKenna are absent with injuries ahead of this month's double header.
Haaland also missed the March qualifiers through injury and will be determined to add to his 53 goals for club and country this season after helping Manchester City clinch the treble last weekend.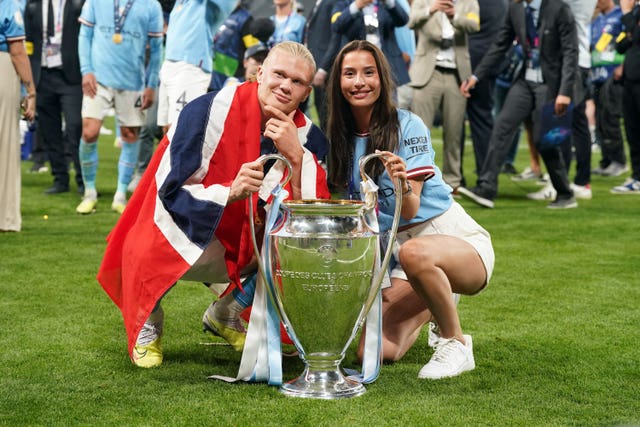 When asked how you stop the striker, Hendry said: "I think we will keep that amongst ourselves in the group, I don't want to give too much away. But a lot of people have tried to stop him this season and they haven't done.
"He is an amazing player with an amazing record this season but we will taking a look at the full team and trying to combat that.
"We will do our best but it's something I will definitely be relishing if I get called upon, to try and get the better of him.
"Obviously he has had an amazing season and of course that's the type of players you want to test yourselves against. If I am called upon it's a game I will be really looking forward to, testing yourself against the best in the world.
"I think we concentrate on ourselves, we did that for the first two games. If we keep on focusing on ourselves that will stand us in good stead."
The Club Brugge defender faced City last season in the Champions League and also Paris St Germain, helping his side to a 1-1 draw against a forward line of Neymar, Lionel Messi and Kylian Mbappe.
"Not just big names, every game I am going into, I will have a quick look at the strikers I am coming up against, what their movements etc might be," he said.
"Like Haaland, with every other player, I will study them and see how they are going to play and come up with a best solution on how to deal with them.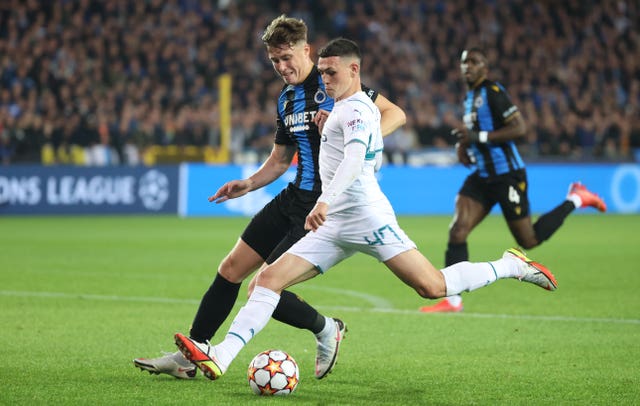 "But playing against top strikers like Mbappe will give me great experience going into these type of contests.
"The more games you play at that level the more confidence it gives you and I am lucky enough to have played quite a few games at that level now.
"I know that's the level I can play at and I get a real excitement out of coming up against these type of players. It's something the full team are looking forward to."
Hendry missed three months of the season with a knee injury shortly after facing Benfica in the Champions League knockout stages in February, but he was back in the team for the final three games of the season.
Hendry, who had a loan spell at Serie A side Cremonese earlier in the season, said: "It was vital for me on a personal note at Club Brugge but also to now come into the international set-up, those games were vital for me to get that rhythm.
"They couldn't have come about at a better time for Scotland. It was kind of an up-and-down season for me but I made sure I worked hard at Club Brugge to get those games and get those minutes and it has paid off coming into these games.
"I like to put myself out the comfort zone and went to play in Italy. The chance came up, it was probably just the wrong club at the wrong time, but I learnt a lot from it.
"Obviously there have been a few managerial changes at the clubs I have been at this season so it's not been easy, with a couple of niggling injuries that recurred a couple of times. But that's part and parcel of being a footballer and I still managed to get a few games under my belt."