Tottenham attacker Son Heung-min believes victory over AC Milan can be the catalyst for the club to get their faltering season back on track.
Spurs are set for another trophyless campaign after they were knocked out of the FA Cup by Sky Bet Championship outfit Sheffield United last week.
While Tottenham have had to deal with the absence of boss Antonio Conte for five matches over the past month following his gallbladder surgery, their inconsistency dates back to when the Italian was in good health, with Spurs winning seven times and losing the same number from their last 14 fixtures.
Defeat on Wednesday would mean only Champions League qualification is left on the table for a side that back in September had lofty ambitions.
Son said: "Tomorrow could be our most important game of the season because it's the Champions League knock-out stage.
"We are looking for it (progress), obviously. Everyone dreams of playing in the Champions League. Words are not enough. We have to prepare well today.
"I think this game, if we turn it around, I think it could be a changing of the season and give us a little bit more confidence and a boost.
"We don't want the fans to be disappointed. I think it was painful last week to get out of the FA Cup obviously.
"To be a good season, obviously we have to do our best things in what we still have at the moment. We are still in the Champions League and we are fighting for top four.
"I think we can have a good season with the goals that we set up for the team and only going for that way, so otherwise it is going to be really, really poor and very sad."
Tottenham will have Conte present for the first time since the 1-0 loss in Milan on February 14 and Son, who has scored in only five of his 34 appearances this term, believes it will lift the group.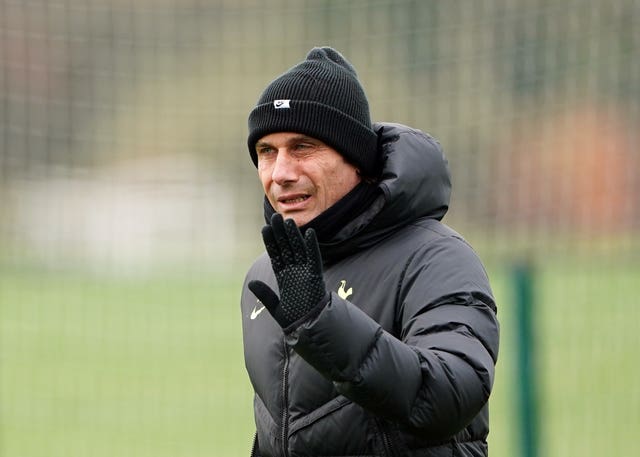 "I am glad to have him sitting next to me," Son added with a smile.
"He is back and bringing good energy for the team. When he was not here the staff did a good job but obviously when the boss is not here it is different.
"Yesterday we could feel the energy and his passion again. With him on the touchline, the players will be more comfortable and he will give us an amazing boost and an amazing energy."