Former Celtic manager Martin O'Neill believes winning games will soon win over fans who are sceptical about the return of Brendan Rodgers.
An influential group of supporters, the North Curve Celtic, quickly posted an old photograph of a banner declaring the manager a "fraud" over his professed love for the club, in the wake of his appointment as manager for a second time.
Rodgers won seven trophies in a row first time round but his sudden exit for Leicester in February 2019 still stings some supporters.
"Not every single Celtic fan will be happy with it initially after the way he left the club," O'Neill told BBC Scotland.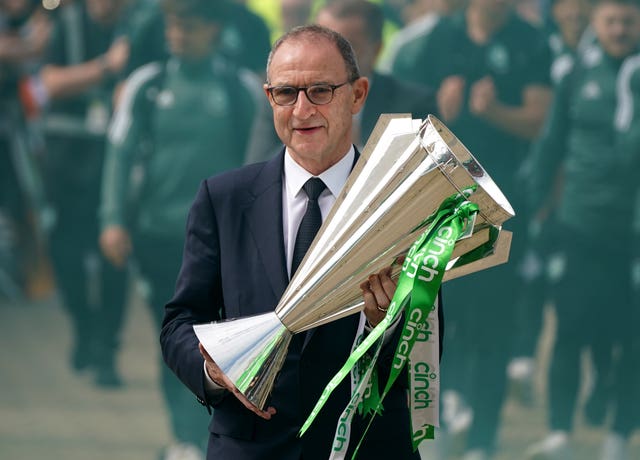 "But he was very successful, which is great. When you start to win a few football matches, you're back in the rhythm again and everything's going fine.
"Ange Postecoglou did a really fantastic job with the team and everything seems to be in good hands.
"Rodgers knows the club inside out and will still be working with some of the players that he left. If he wins some matches then everything else will fall into place."
Former Hoops striker and pundit Chris Sutton believes it is crucial that supporters put aside their negativity towards Rodgers.
"Good luck to Brendan Rodgers going back to Celtic," he wrote on Twitter. "He left previously under a cloud but no doubting his ability as a coach and his record last time round was phenomenal.
"It's important regardless of how Celtic fans felt with his previous departure that everyone gets behind him."
Former Celtic midfielder and coach Peter Grant believes the Northern Irishman can handle the added pressure that the scepticism will bring
"The way Brendan left – that's what gets the Celtic supporters," Grant told BBC Scotland. "It's not down to his talent or quality of the manager.
"Outside of Manchester United, the pressure and expectation at Celtic is massive. It's constant, it's 24/7. Everybody is looking at what you are doing. If you have a draw, it's a horrendous result.
"Brendan knows the expectation. He came through it saying he was a Celtic supporter. He's had the criticism he received when he left. He's had all that to deal with and it takes a strong personality to come back and come under that pressure again.
"There will be the extra pressure of supporters. I'm sure he can handle it and great credit to him for wanting him to come back and do it."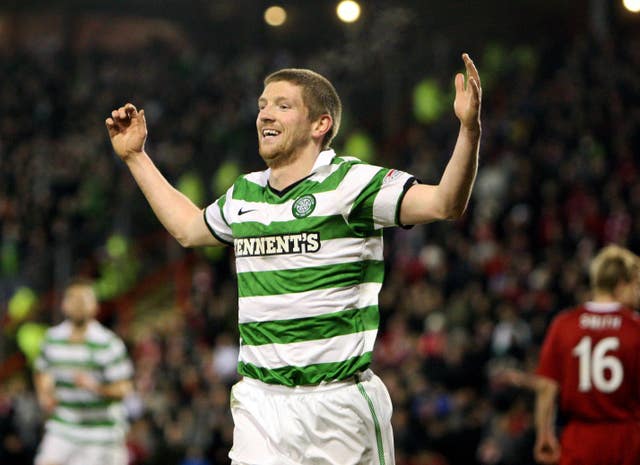 Former Celtic full-back Mark Wilson believes Rodgers has no reason to apologise to supporters for the manner of his departure.
Wilson told Sky Sports News: "I genuinely think some fans want him to come out and say sorry and apologise. I don't think that's ever going to be the case and I don't think he has anything to apologise for. He was a manager who wanted to progress his career in the richest league in the world.
"But I think they will want to hear assurances that he is here for the long term. I know things can change quickly in football, but they will want to hear that he's got a plan to take this club forward in Europe and spend some time doing it, not just jump ship at the first opportunity.
"I think this time if an opportunity were to come up pretty quickly, he would turn it down, because I think he realises what a special club this is."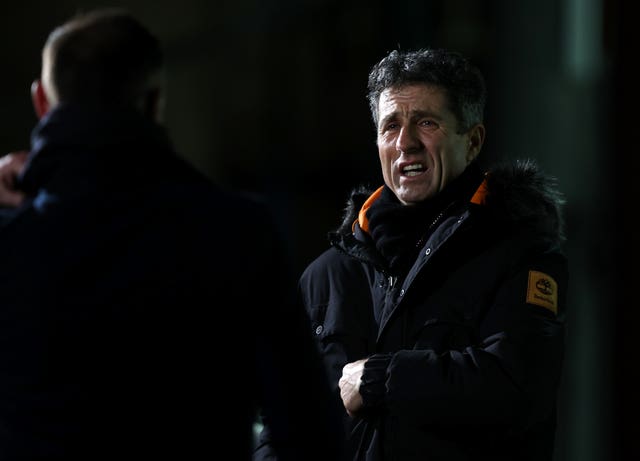 Former Bhoys midfielder and assistant manager John Collins feels the suitability of Rodgers outweighs feelings over his departure.
"I was disappointed with how he left but the reality is you've got to look at what he did when he was at Celtic," Collins told BBC Scotland.
"He was an outstanding manager and he delivered entertaining football and trophies.
"The supporters want the same thing and there's not too many managers out there on the market that are ready-made for Celtic. It'll be a seamless transition and he knows the club."