Liverpool defender Andy Robertson is set for a long spell on the sidelines as he is to have surgery on a shoulder injury.
The Scotland captain sustained the problem on international duty but having been assessed on his return to Merseyside the club have decided an operation is the best solution.
"There is a little bit there, I think the decision is we go towards surgery," said manager Jurgen Klopp.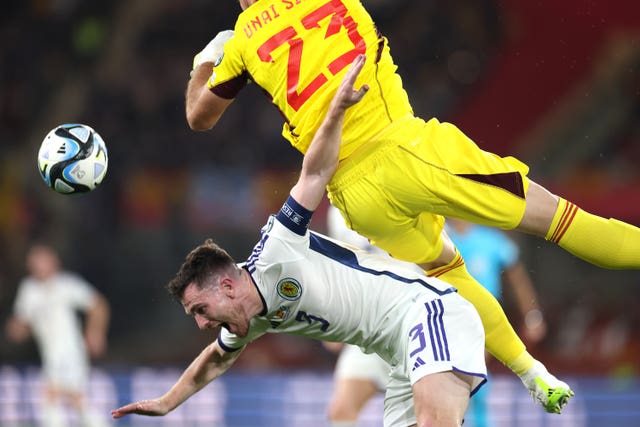 "There is a little chance we could try without but talking to pretty much all experts it looks like surgery will be the best thing, especially in the long term definitely, and that means he is out for a while.
"I don't know exactly how long but it is shoulder surgery so not exactly an easy one.
"In my experience you can train pretty quickly again but not football-specific because you have to be careful of challenges and all these kind of things so he will be out for a while."