Manchester United are in a "bad place" but managing the Red Devils is not the impossible job, according to Erik Ten Hag.
The Dutchman is the latest esteemed manager to flounder in his efforts to restore United's place at the top of the game, with his side struggling at home and on their return to the Champions League.
But, asked if he had the impossible job, Ten Hag said: "It's the wrong way (to look at it). We have to fight. I think there is no club where it never goes down.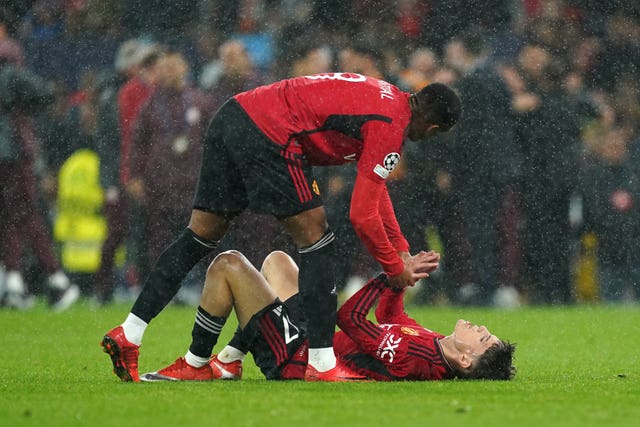 "We are in a bad place but then you have to fight. You have to realise, everyone, that we are there and you have to fight together and you are on one page on every occasion."
Ten Hag cited Tuesday's home loss to Galatasaray as an example of what is going wrong this season, saying: "We were for 28 minutes on one page, we score a goal and then in one split second we are not on one page.
"It was the first shot the opponent got and straight in. You can't allow it in top football because it's about moments, it's about details. Opponents will always benefit from it so we can't allow these small details."
United have lost six of their 10 games so far this campaign, and there have been mutterings about Ten Hag's future, which would only intensify should they suffer another setback against Brentford on Saturday.
The former Ajax boss insisted he will not drop his ambitions but called for time, saying: "It's patience, cool heads, but stick together and focus on what it's about, the way of play.
"I knew there would be gaps, would be setbacks, and there will be in every process. It's coming probably more, that's understandable. But focus on the things it's about, and that's football, and nothing else.
"We are still in a transition but in the meantime we have to win every game and we don't walk away from that. Not this team, not these coaches, not this manager, definitely not. That is the approach and that will be the approach always."
Asked if the tough times made him even more determined to succeed, Ten Hag added: "Absolutely. It even makes me more sharp and gives me more energy to fight to turn this."