Fulham boss Marco Silva expects a "tough game" against Chelsea despite Mauricio Pochettino's side making a poor start to the season.
Chelsea have taken just five points from their opening six Premier League games and head to Craven Cottage, where they lost 2-0 in January, for a west London derby on Monday.
Silva touched on his relationship with the under-fire Pochettino and the Argentinean's pedigree as a manager.
"Of course I respect him like I do all the managers but I have a very good relationship with Mauricio," Silva said.
"I don't know how many times we've played each other in the Premier League but he's a very good manager.
"Look at what he did at Southampton, then Tottenham and then the spell in France (with Paris St Germain) – with the CV he has he's come back to England to manage Chelsea, which is a tough job much like many jobs in the Premier League.
"I have huge respect for him, he's a very good manager and a very good guy and it will be nice to see him again."
Chelsea fell to a 1-0 defeat to Aston Villa last week where Malo Gusto and Nicolas Jackson picked up suspensions for Monday's game.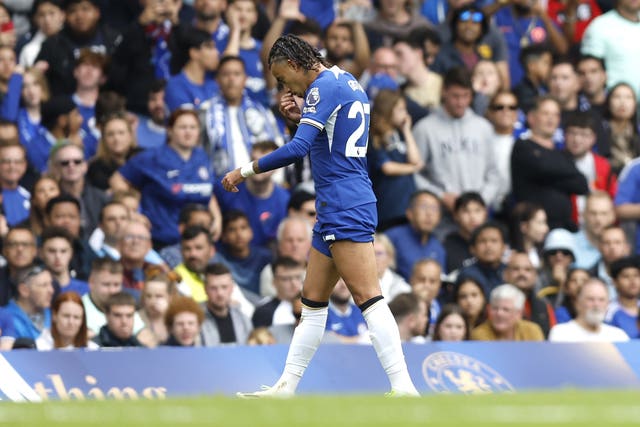 Silva refused to take confidence from Chelsea's recent league form – they have not scored in their last three, taking only one point – and highlighted the quality in their squad after a £1 billion-plus revamp since last year.
"It's going to be a tough game," he added.
"Chelsea is Chelsea and no-one can underestimate them because the quality is there.
"Of course they haven't started the way they would of liked to and since Mauricio come in they are trying to get them in a position to fight for titles.
"Against Chelsea it doesn't matter what they did in the last few games, after the defeat to Villa they reacted and they won against Brighton in the Carabao Cup which is a goal for them (to win).
"Since January they have signed a big number of players who are very good and these things take time.
"Mauricio, the staff and the players will want to keep improving and to react and if we underestimate them it will be the first big mistake."
Silva highlighted the importance of the derby to Fulham fans.
He said: "We play at home and it's a derby, a special one for our fans and we want to play for the shirt and make them proud.
"The game is important for our fans, we want to be competitive, fight for the three points and to make their life (Chelsea) difficult as well."