Manchester United have Lady Cathy Ferguson to thank for 11 bonus years which brought six additional Premier League titles and a second Champions League success.
The wife of former Old Trafford boss Sir Alex, who has died at the age of 84, was the one person who could – and did – persuade the Scot he was not ready for retirement in 2002.
Writing in his autobiography, Ferguson said she had told him: "One, your health is good. Two, I'm not having you in the house. And three, you're too young anyway."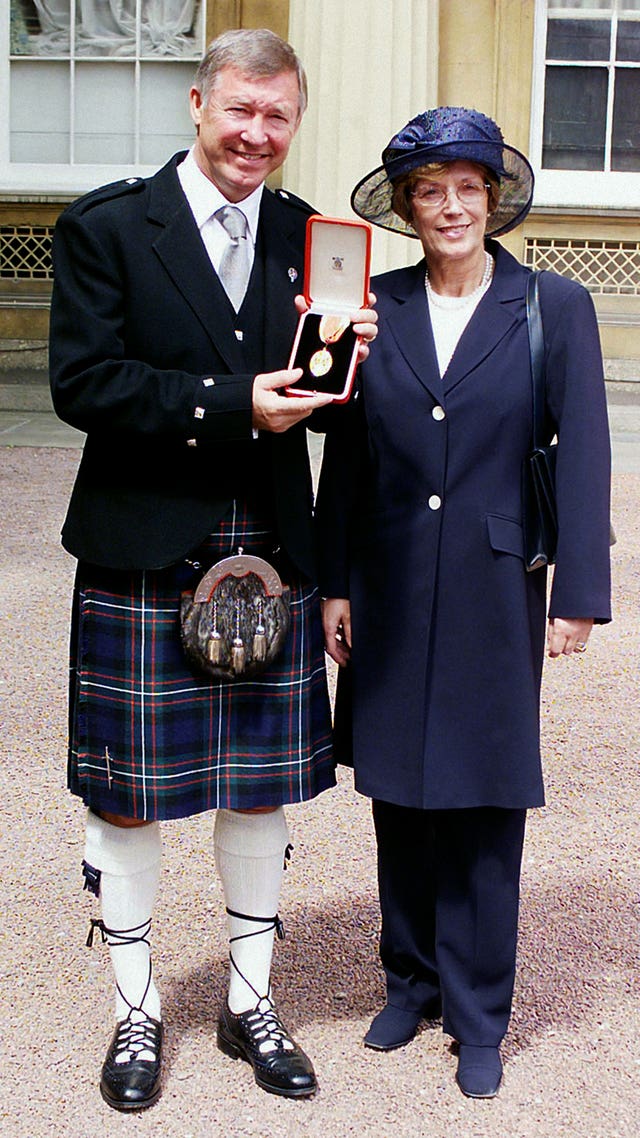 That influence was pivotal as the success he achieved in those subsequent extra years accounted for 44 per cent of all his major trophies (25) won during almost 27 years.
There was also the suggestion the reason he turned up at United and not Tottenham was because Cathy was not interested in moving to London.
When he finally did retire in 2013, Ferguson – whose final decision was partly influenced by the death of Cathy's sister Bridget Robertson – said: "My wife Cathy has been the key figure throughout my career, providing a bedrock of both stability and encouragement.
"When I told her this time I was going to retire she had no objection whatsoever. I knew she wanted me to do it.
"Words are not enough to express what this has meant to me."
Cathy had just one word for Alex when she first met him while both working at the Remington Rand typewriter factory in Glasgow's Hillington.
He had a plaster on his face from a football injury and Cathy thought he was a "thug" – Sir Alex suggested she thought he was either a gangster or boxer.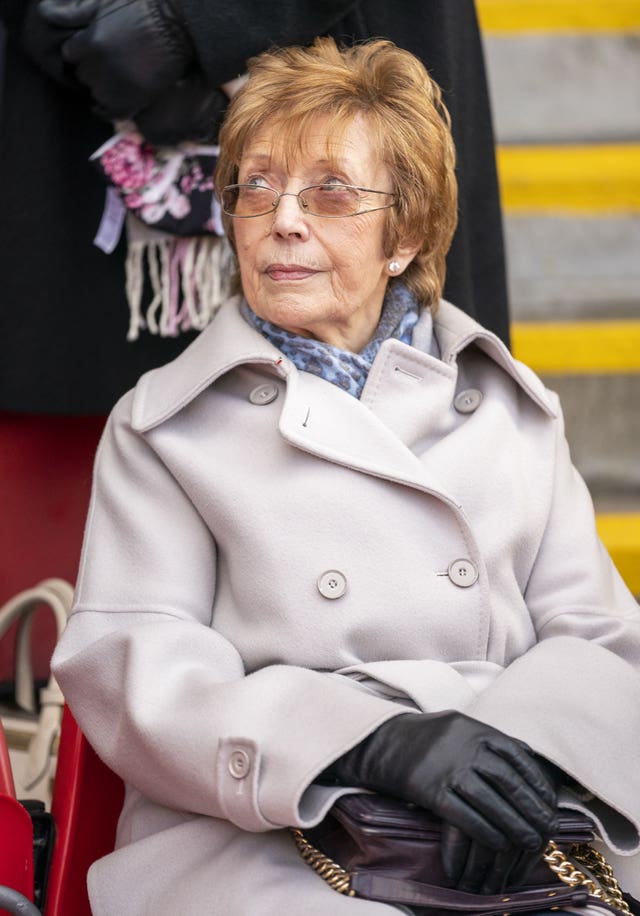 "I found out he was a footballer and that didn't make him any different to me," said Cathy, who got married at Glasgow Register Office in 1966.
"That was the start. I went to my work and he went to his football."
During his time as a player Ferguson admits he let down his wife, a Catholic, when he joined Rangers.
"One of the directors asked me about Cathy, 'I believe she is Catholic, were you married in a chapel?'. I said, 'No we got married in the register office,' and he says, 'Oh, that's OK'.
"I should have told him to f*** off but having supported Rangers as a boy and having the opportunity to go out and play for Rangers, you are prepared to take nonsense.
"I let myself down there and I let my wife down – that was the most important thing – because she was a devout Catholic."
Cathy Ferguson is survived by her husband, three sons, Mark and twins Jason and Darren, 12 grandchildren and one great-grandchild.