Lee Johnson had to go. The fact that he was able to get this far into August amazed me because I could see he was dead man walking at the end of last season. Since he took over, he's only managed two spells of stringing three results together. The rest of his tenure has been one yoyo result after another.
Everyone could see his defence was the first area of the team he needed to sort out, but with the return of Martin Boyle to paper over the cracks, he managed to convince the Hibs board to back him with relatively big money signings, all in the wrong areas, in my view.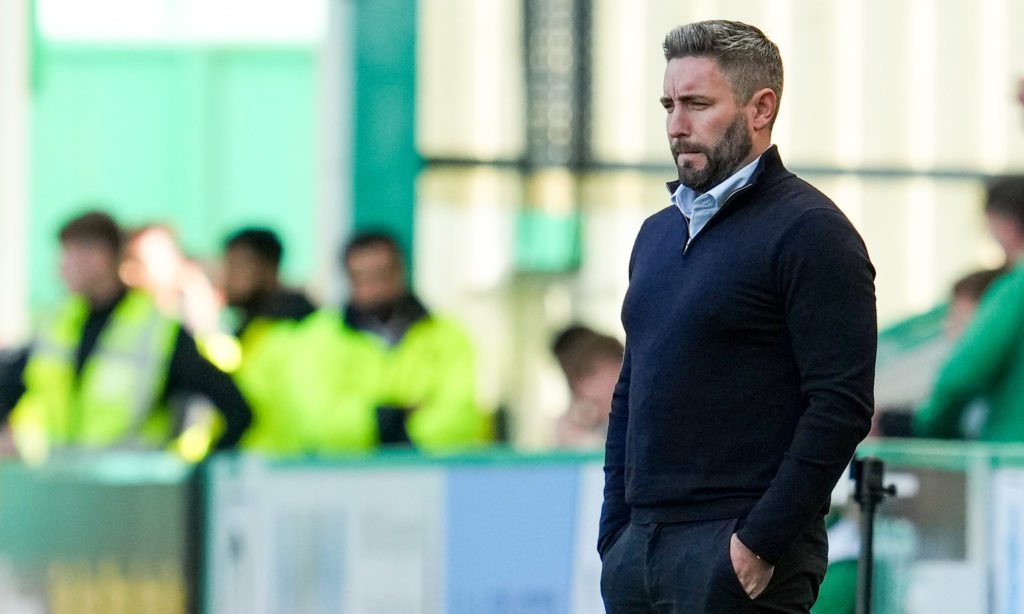 I firmly believed he was more bluster than substance. When he stated he needed five transfer windows, I nearly fell off the chair laughing. In the background, I started to hear stories that some of the players didn't like him. I always treat that with a pinch of salt because you always get some grumblings from those who are not getting picked. I preferred to go to Easter Road and watch the team to see if I could get a sense of what he was trying to do.
Everyone could see the back line was poor apart from the manager.
Losing to a pub team from Andorra should have set the alarm bells ringing inside the boardroom, but they still backed him. When Luzern pitched up at Easter Road, I went away thinking they could get knocked out over in Switzerland because of the chances they allowed the Swiss side to create. The fact they made it through only prolonged the agony.
I had it on good authority from inside that Aston Villa camp that they were amazed at his team selection and formation for their game. He should've parked the bus to frustrate Villa. They would still have lost, but maybe not as heavily as 5-0 going on ten!
He then proceeded to highlight that Hibs were driving a normal car against the equivalent of a Formula one car in Aston Villa. If that was the case, then Hibs should have thrashed Livingston on Saturday because David Martindale is driving the three-wheeler Del boy used in Only Fools and Horses.
The next man in the hot seat has a tough job with only a few days left in the transfer window and a back line in need of surgery. My fear is they will look to Neil Lennon, which means we lose our pundit. However, I think he is the right man to galvanise this team and get them heading in the right direction up the table. He's more mature and less argumentative than years gone by, but he's a still a winner.
He has to hope he has a board that buys into his long-term plan without interference. Whoever gets the job is taking over a club with a great set of supporters and a superb infrastructure that deserves better than sitting bottom of the table.