Liverpool manager Jurgen Klopp has called for their match against Tottenham to be replayed due to the glaring VAR error which cost them the opening goal.
The fall-out from the VAR failure in Saturday's defeat – in which officials wrongly disallowed Luis Diaz's goal due to a misunderstanding of the on-field decision – is still being felt.
The Premier Game Match Officials Ltd released the audio conversation between officials and the VAR after a request from Liverpool, but Klopp said that had made little difference to their thinking.
"The audio didn't change it at all. It is an obvious mistake," he said. "I think there should be solutions for that. I think the outcome should be a replay.
"The argument against that would be it opens the gates. It is unprecedented, it has not happened before.
"I'm used to wrong and difficult decisions, but something like this never happened and so that is why I think a replay is the right thing to do."
On whether the club had asked – or would ask – the Premier League for a replay formally, Klopp added: "At this stage we are still going through the information we have."
Klopp said it would have been much better to have corrected the mistake the moment it happened and he wants a protocol put in place to avoid similar problems recurring.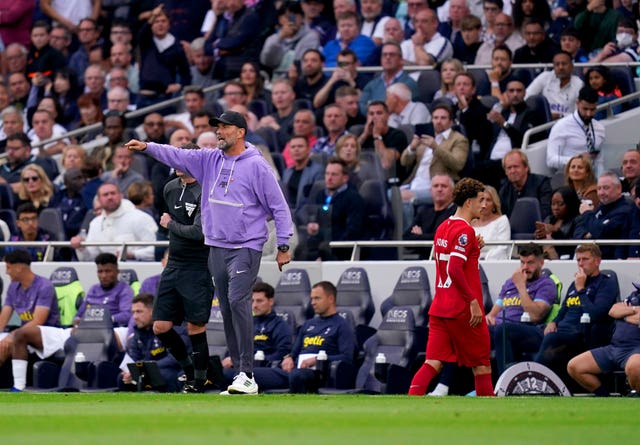 "If you have this situation first time, you try to understand, and try to find a solution, but that doesn't solve the problem. How can we sort not just for the future, but this situation?" he added.
"If that would happen again, I would say replay. Or much, much better than a replay – sort it in that moment. Common sense.
"If a replay happens or not, it's just my opinion."
The PA news agency understands the Premier League's stance remains the same as earlier in the week – that a replay would not be considered.