Manchester United have announced Lisandro Martinez will be sidelined for an "extended period" after aggravating the foot injury he suffered towards the end of last season.
The Argentina defender sustained a fractured metatarsal in April's Europa League quarter-final first leg against Sevilla, keeping him out for around two months.
Martinez is now looking at a similar timescale after United confirmed he had suffered a setback.
The club said: "Lisandro Martinez will be out of action for an extended period due to an aggravation of the foot injury he suffered in April.
"The Argentinian defender experienced the setback in our Premier League game against Arsenal earlier this month.
"Martinez bravely continued playing for the following two games against Brighton and Bayern Munich.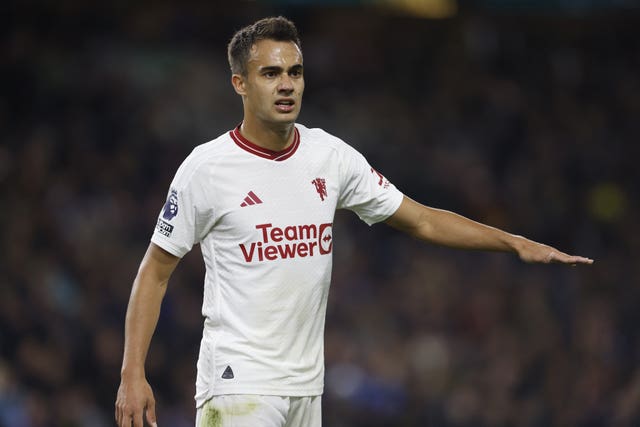 "But it has now been determined that he needs a period on the sidelines for recovery and rehabilitation. Assessment is ongoing to decide next steps."
United have a number of injury issues to deal with and have confirmed Sergio Reguilon will be among those absent against Crystal Palace on Saturday.
The club said: "Sergio Reguilon will also be absent from this Saturday's Premier League game against Crystal Palace with a minor injury."