Chelsea boss Mauricio Pochettino says Mykhailo Mudryk is making a concerted effort to adapt to life in England and fulfil his potential as a "unique" player after an indifferent start to his career at Stamford Bridge.
The Ukrainian moved from Shakhtar Donetsk in January for a fee that could rise to £88million, but he has featured only inconsistently in the starting XI under successive managers and is yet to score his first Blues goal.
He arrived having missed a significant amount of playing time during the previous 12 months after the war in Ukraine caused the suspension of the domestic league, and at the time of Chelsea's bid he had made only 44 professional appearances for Shakhtar.
It is the first time that the 22-year-old has lived outside of Ukraine, with Pochettino having previously made the point that young players in particular require time to settle into a new culture when moving abroad.
Mudryk has started each of Chelsea's last three games and has shown flashes of promising in short bursts, including the beginnings of a burgeoning on-field relationship with new striker Nicolas Jackson.
And Pochettino said the winger is making the effort that he expects of his players to integrate as he waits for his expensively assembled side to gel.
"The life of these guys, when they are so young, (it) changed," said the manager, whose squad with an average age of just over 23 is the youngest in the Premier League this season.
"You pay big money, big change form where they came. Also it's not about to arrive and to perform when you are young.
"It's about to adapt, it's about to help them to settle. Then the most difficult thing is to understand what these guys need to settle and to feel comfortable and to express their talent.
"If you ask me about Misha, he's a very talented player of course, but you need to go with him very slowly. Cultural and everything is completely different to Latin people, from different countries or part of the world.
"He's now trying to be more open, to adapt and be more involved in every situation, not only on the field but outside also. I think he's doing a massive effort to try to integrate himself and to understand better what it means to play like a team.
"He's unique. I can't find a player to say he is similar, I can't remember one. It's a good challenge for him, and it's a good challenge for us."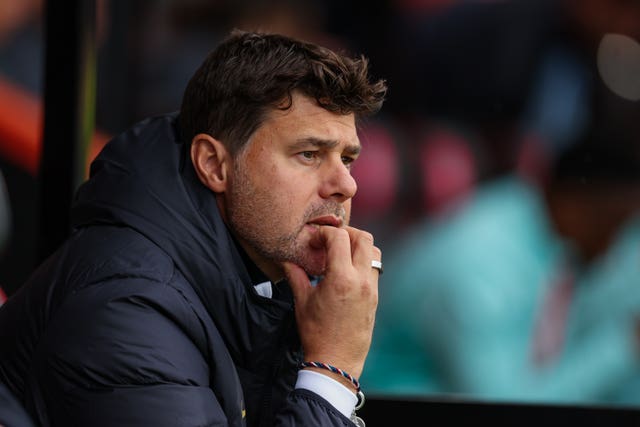 The manager again refused to blame injuries for his team's slow start to the season, with as many as 11 players likely to be missing when Chelsea face Fulham at Craven Cottage on Monday in search of just their second league win of the campaign.
There were three players aged 19 or under with no first-team experience named on the bench when the team drew at Bournemouth two weeks ago, and since then Ben Chilwell's name has been added to an extensive injury list after he limped out of last week's win over Brighton with a hamstring problem.
"I cannot use the excuse of injuries," said Pochettino. "The performances have been good. We cannot blame injuries, I think it's not fair. We played well in every single game and we deserved more, but for different reasons, we didn't score and we were not clinical enough.
"But we cannot blame injuries. Of course it's a factor that we need to improve. When you have your whole squad, you increase the level of the team. You put pressure on the players that play because it's another player waiting for your place. We're not winning the games that we deserve, but not because of injuries."