The two match officials stood down from duty following Saturday's incident that saw Liverpool wrongly denied a goal will not be involved in this weekend's Premier League fixtures.
Darren England and Dan Cook were VAR and assistant VAR respectively when a "significant human error" resulted in Luis Diaz's effort incorrectly being disallowed for offside in the Reds' 2-1 loss at Tottenham.
Professional Game Match Officials Limited (PGMOL) on Sunday announced the pair had been replaced for their next matches – England was due to be fourth official that day at Nottingham Forest v Brentford, with Cook to be assistant referee for Monday's Fulham-Chelsea clash, but Craig Pawson and Eddie Smart stepped in.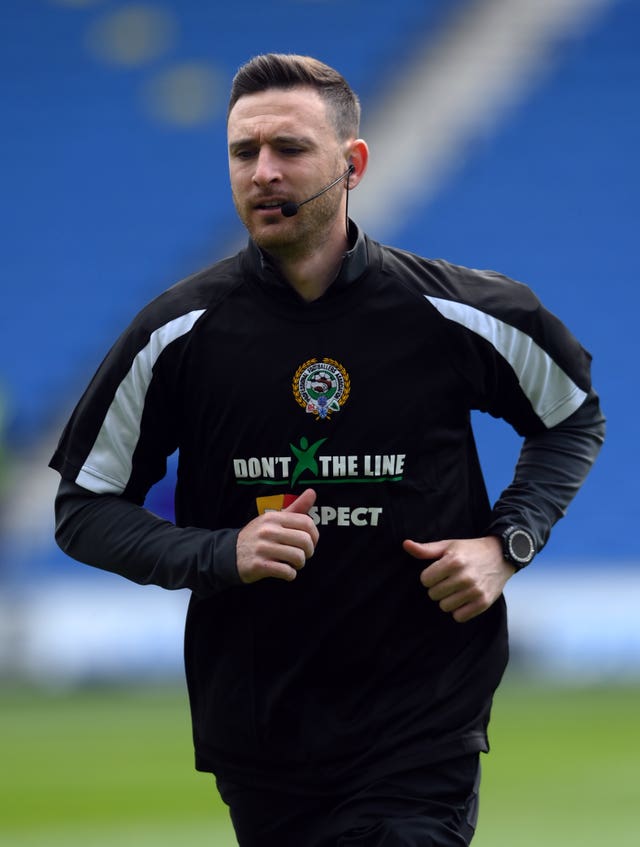 And on Tuesday, England and Cook did not feature as the Premier League released its list of officials for matchweek eight this Saturday and Sunday.
Simon Hooper, the on-field referee for the Tottenham-Liverpool contest and fourth official for the subsequent Fulham game, is to be VAR when Everton host Bournemouth on Saturday.
After Diaz's 34th-minute effort at the Tottenham Hotspur Stadium, when the score was 0-0, was disallowed PGMOL put out a statement saying "a significant human error occurred" and that a goal should have been given but "the VAR failed to intervene".
The PA news agency understands Liverpool have formally requested the audio from PGMOL of the conversation between Hooper and England related to the incident.
Liverpool issued a statement on Sunday night saying they would "explore the range of options available given the clear need for escalation and resolution".