Pep Guardiola has reiterated his belief that Phil Foden can play in a number of attacking positions.
England manager Gareth Southgate suggested people should "speak to Pep" earlier this week after being asked why he seemed reluctant to play the midfielder in a central position for his country.
Southgate's inference was that, as Foden tends to play in wider roles at Manchester City, it made it difficult for him to deploy the 23-year-old centrally in international games.
City manager Guardiola was indeed asked about this as he held a press conference on Friday to preview the champions' Premier League trip to West Ham this weekend.
"I have an incredible relationship with Gareth," said Guardiola, who returned to work this week after back surgery. "A comment from me? It looks like I disagree with him and I completely agree with him.
"When you play outside it is a completely different role but he knows, I know, that Phil can play in all positions up front – in the middle, outside right, left, in the pockets.
"But, as Gareth has said, in the pockets you have another responsibility, especially without the ball. Sometimes you don't have to be so smart to read what happens every moment.
"But the important thing is Phil can play in the five positions up front without a problem and this is a big, big advantage for him.
"I saw the friendly game against Scotland. He started playing in the right, but moved and was most of the time inside. So the players move right, left, inside, outside. In the end it's not a big issue."
Saturday's game at the London Stadium will see Guardiola back at the helm after missing two matches whilst recovering from his back operation.
In his absence, the treble winners maintained their 100 per cent to their title defence as assistant Juanma Lillo oversaw victories over Sheffield United and Fulham.
Guardiola said: "I'm getting better, three weeks after surgery. The doctor made a good job and, step by step, I think every week will be better."
City received further good news this week as England right-back Kyle Walker agreed a two-year extension to his contract at the Etihad Stadium, committing him to the club until 2026.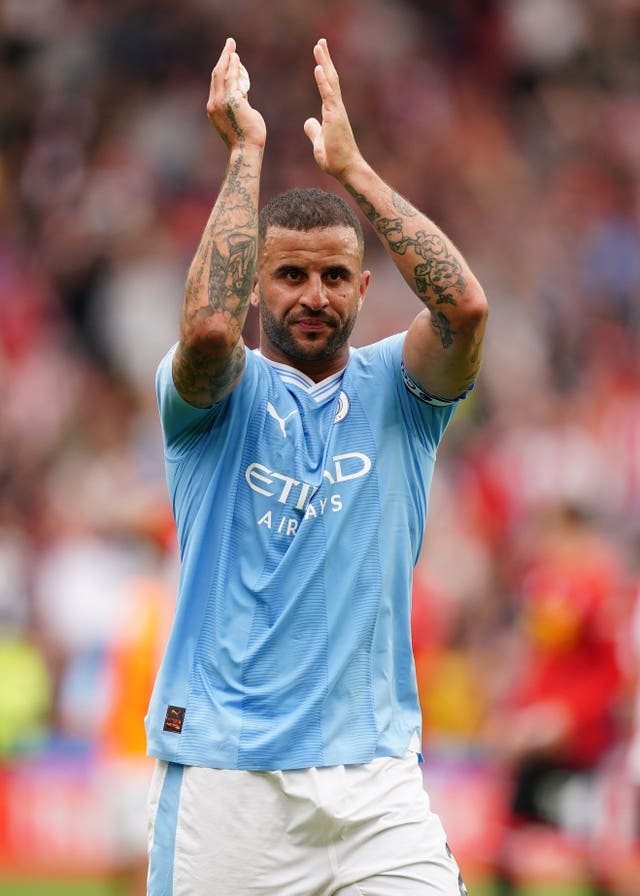 Walker, who had a spell out of favour last season, recently admitted he came "close" to joining Bayern Munich over the summer but ultimately decided to stay.
Guardiola said: "It's really important – like the extension from Nathan (Ake), Bernardo (Silva), Rico (Lewis) and Scotty Carson.
"Kyle is an important figure for us. Even his mates demanded he could not leave. His mind is there, he's here on the pitch and loving it and football will not be a problem because he has a gene like few players I've seen."
City announced Walker's new contract by releasing a video starring the player in a 'Wolf of Wall Street' parody.
Guardiola said: "Our club is getting better in these social media departments. It was really, really good. The guy who has the idea, chapeau – hats off."