Steve Clarke stressed Scotland's feelgood factor should remain fully intact despite a 3-1 Hampden Park defeat to England.
The chance of a double celebration lay in store for the Tartan Army but a chastening evening against their rivals saw many supporters drift out before full-time, as Norway's 2-1 win against Georgia denied them an early qualification for next summer's Euro 2024 finals in Germany.
Victory against Spain in Seville on October 12 would be enough to top Group A and even defeat would leave a significant chance for Scotland to qualify next month as something will need to give when Norway face the Spaniards three days later.
When asked how he would go about making sure the 150th anniversary defeat did not dent the feelgood factor, Clarke said: "It hasn't gone. In the competitive group we are in – five wins, 15 points.
"I told the lads the camp has been a success. The most important thing in this camp was to get three points in Cyprus. We achieved that.
"It would have been nice to get a positive result against England to make it even better but the objective of what we came in to do has been done.
"Obviously we didn't want to lose to our Auld Enemy but on the night England were better.
"Sometimes you need to take your medicine in football and we will take our medicine and try to improve.
"We knew playing against England was going to be difficult, playing Spain away is going to be difficult, playing France away is going to be difficult.
"But if you want to learn as a team you have to play against good opposition so we have to go away and learn the lessons and try to be better.
"This group have always shown they are pretty good in a little bit of adversity, they have always bounced back in good shape, so hopefully next month they can do that."
Scotland struggled to make inroads against the English defence in the first half and were two down at half-time through Phil Foden and Jude Bellingham strikes before producing a more positive start to the second half.
Harry Maguire's own goal gave the home fans hope midway through the second period but John McGinn missed a good chance to equalise and England got back on top before Harry Kane netted.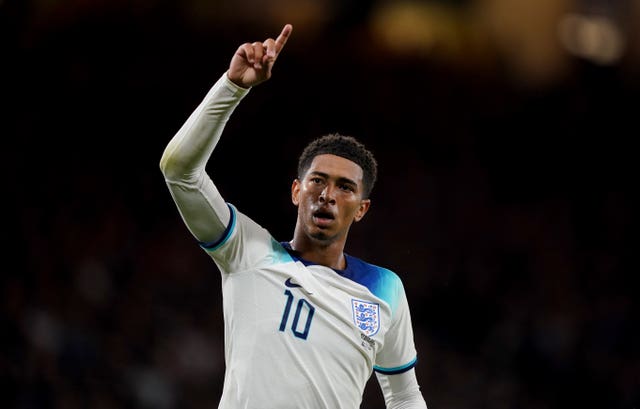 Clarke said: "You have to understand how good England are at pressing the ball, they made it very difficult for us first half, we couldn't get our foot on it or string enough passes to open the game.
"Listen, you have to learn to play against the speed and physicality of the opposition and England have certainly got both speed and physicality as well as a lot of talented players.
"I think we can defend better. We didn't defend as well as we could do so it's something to improve.
"The way we shaped the team, the personnel I started with, I had some ideas in my head that I wanted to see how they worked.
"Obviously it didn't work that well in the first half. I thought it was a little bit better in the second half I thought the changes were good, gave us a bit more impetus, a bit of energy, Ryan Christie came into the pitch really well.
"And just as it looked as though we might get a chance to get something out the game, I was just getting ready to make some positive changes, England got the third and that killed the night."