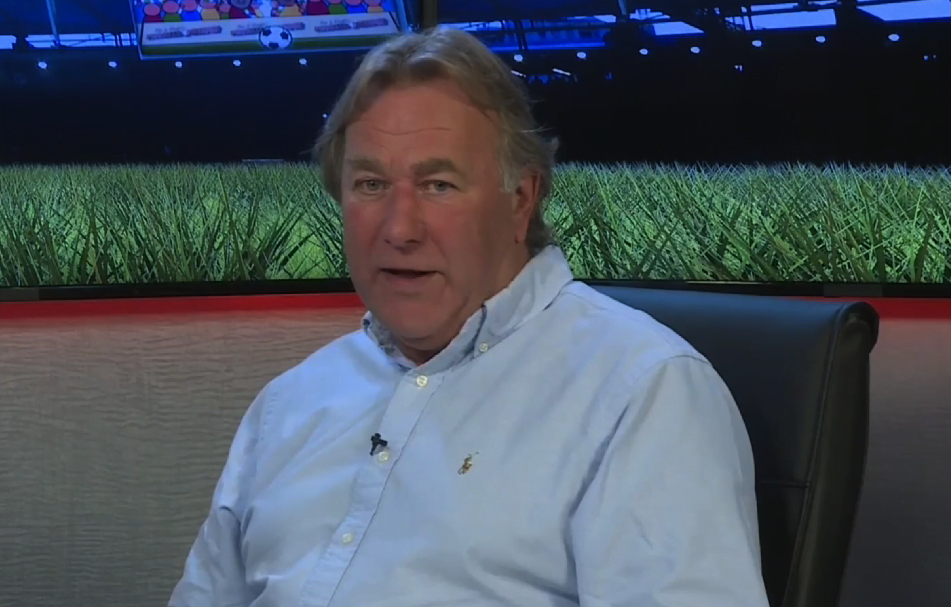 Alan Rough believes there isn't a better time for his former side Hibernian to play Rangers.
The Light Blues have won all 11 league games but they have looked less convincing in recent encounters against Falkirk, St Mirren and Livingston, according to the ex-Hibs goalkeeper.
Nevertheless, they have an eight-point gap over Hibs but Rough has backed his old side to get a victory at Easter Road on Sunday.
"I think if you're in the Hibs camp you would be getting Rangers at the right time," he told PLZ Soccer.
"They're not playing as well as what they were even if they are still winning.
"Teams are beginning to get wise to the style of play that Rangers play.
"I definitely think they can win. We said wait until Rangers are tested and they got tested against St Johnstone and failed miserably.
"I think Hibs will give them that same test but they also have to step up and lift their game."
Rough believes Hibs, who lost the previous encounter 6-2 at Easter Road in the Petrofac Training Cup, can win the midfield battle.
"I think that's where the strength of the Hibs team is," he said.
"They are not going to start throwing balls into the box and bombard you. They are going to try to beat you with pace, ability and style."
Hibs-Rangers games are usually passionate affairs as the former No.1 can testify to.
It was August 1986 when Graeme Souness made his debut for Rangers but he didn't last long in the encounter in the 2-1 defeat to the Hibees.
"Somebody had told Souness that our midfielder Mike Conroy was going to have him and Souness thought George McCluskey was Mike Conroy because he didn't know any of the players," he said.
"So in the first 50:50 he just studded him right in the back of the leg – there were holes in back of his leg.
"Souness said 'I thought that was the boy who was going to hurt me so I thought I'd get my tackle in first.'
"Then everybody was going absolutely crazy and the referee just booked everybody except me as I was already on a booking and Souness got sent off.
"I think both teams on Sunday will try to keep the head. I hope nobody does anything stupid. We don't want to see anybody going down to 10 men as that would spoil the game."