Aberdeen have expressed their "extreme disappointment and frustration" after their "robust" case for a 50-50 split of tickets for the Viaplay Cup final was rejected.
The Scottish Professional Football League has announced that Rangers will receive about 25,000 tickets – roughly half the capacity of Hampden – but the Dons will only be allocated up to 19,500 seats for the December 17 showpiece.
An Aberdeen statement read: "The club robustly put its case to the SPFL to treat both teams fairly with an even share of tickets, given Hampden is a neutral venue and, as such, presented an option that would split the allocation for the match evenly between both competing finalists.
"Much to our extreme disappointment and frustration, this proposal was rejected by the SPFL, who cited operational challenges and attendances at previous semi-finals/finals as the principal reasons for their determination."
Aberdeen had proposed that they hold back five sections of the North Stand and hand back tickets to pass on to Rangers by a certain date if the demand among their fans was not evident.
An SPFL spokesperson said:  "Deciding ticketing allocations for cup finals is always a challenging task, as more fans invariably want to attend than the stadium can accommodate.
"We take a range of factors into consideration, including the number of tickets each club sells in the semi-finals, as well as their historic ticket sales in any previous League Cup finals and semi-finals.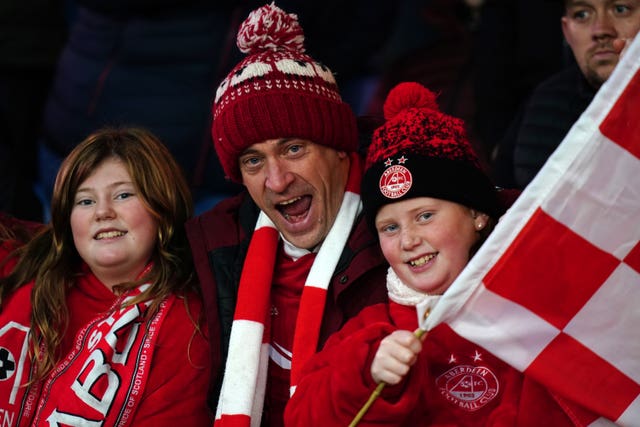 "In addition, the design of the stadium and its ability to split sections is a major factor which influences our decisions, together with input from safety and security authorities to ensure fan safety and appropriate segregation."
The league added that the split was broadly the same configuration as Aberdeen's previous League Cup final appearance against Celtic five years ago.
There were 28,295 fans at the semi-final between Aberdeen and Hibernian.
The Dons were confident of selling a 50 per cent allocation given they took 43,000 supporters to Celtic Park when they last won the League Cup in 2014 by beating Inverness in the final.