Jamal Lewis has thanked Northern Ireland manager Michael O'Neill for keeping faith in him and revealed how he has suffered "dark days" on the periphery at Newcastle.
The 25-year-old started Thursday's 2-0 Euro 2024 qualifying win over San Marino and delivered the assist for the second of Dion Charles's two goals in Serravalle, a moment to celebrate for a player who has made only three club appearances this season.
Lewis, part of Ian Baraclough's last Northern Ireland squad in November after missing the previous two windows, delivered a strong all-round display, offering width in attack while tracking back to win possession.
"It felt good to be on the pitch," said Lewis, who has played just seven minutes in the Premier League this term.
"I've had a tough time over the last couple of years with injuries and health and finally my body's in a good place; I'm ready to play, but unfortunately I'm not getting the game time I would probably like at Newcastle.
"So coming away with my national team is always a pleasure and I'm happy that Michael's put the trust in me even though I haven't got the minutes in my legs to go out and perform for the team."
When Lewis first came into the Northern Ireland picture he was flying with Norwich. Having helped them gain promotion he was one of their standout performers as they unsuccessfully battled against the drop.
Norwich rejected a bid from Liverpool before Lewis joined Newcastle for £15million in 2020, but niggling injuries sidelined him under Steve Bruce and, as investment floods in on Tyneside, he has been unable to get into Eddie Howe's side after groin surgery last season.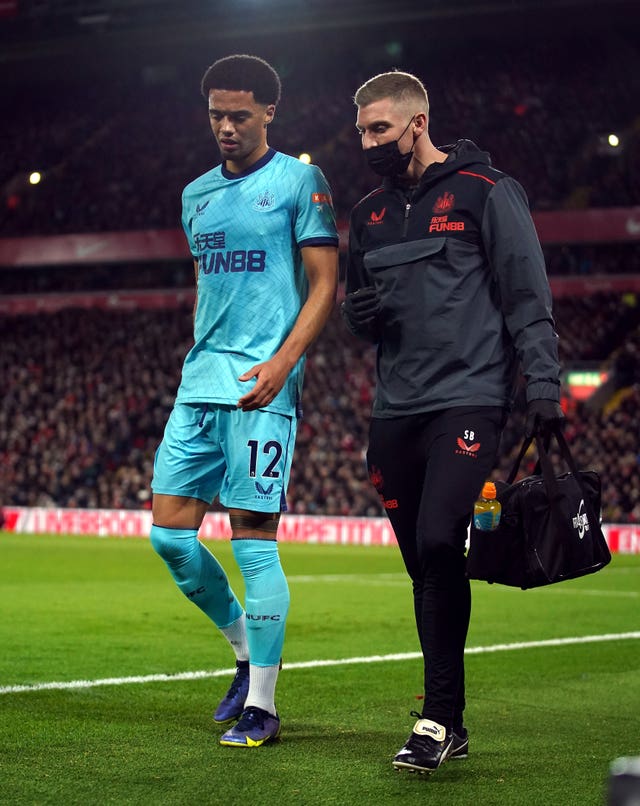 "One hundred percent, there have been dark days," Lewis said. "Obviously football is all glitz and glamour but it's the darker side or the psychological side of football that is not talked about as much as it probably should be.
"It's been difficult going from playing week in, week out at Norwich to not playing and then getting injured and having a tricky injury that I can't really get on top of. It can play a very negative part in your mental wellbeing."
Losing his place cost Lewis confidence, a vicious circle that made it harder to deliver performances in training which might bring it back. Nights like Thursday can only help.
"You have doubts going onto the pitch if you can hit the levels that you know you can but I've been in a good place for a long time now," he said. "Almost like a lion ready to come out of his cage.
"Obviously the fans, club-wise and internationally, don't or can't see that on a day-to-day basis and when I'm training. But I feel good, I feel healthy, I feel happy, so I just want to share that on the pitch week in, week out now."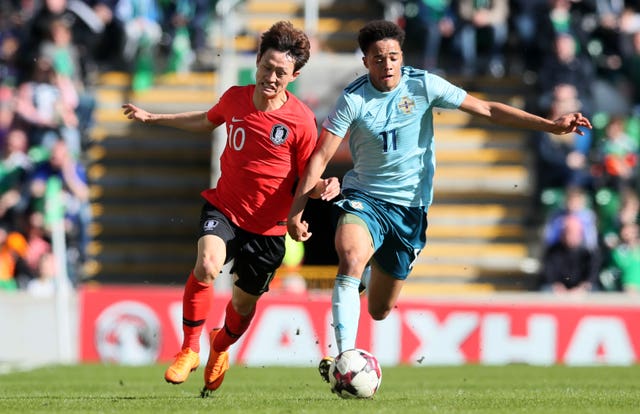 O'Neill, who returned to the Northern Ireland job in December, was a strong believer in Lewis when he handed him his debut against South Korea in 2018.
The pair met two weeks before this international window, with a conversation over coffee allowing Lewis to understand his importance to Northern Ireland.
"Just having a catch-up with him and talking about how he wants the team to play and what part he sees me playing; that means a lot to you," Lewis said.
"It makes you take the responsibility with a lot of new and young players coming in and I feel like I can help and bed them in quickly and that's what we've got to do.
"The Euros is next summer, we want to be there, so we haven't really got much time to find our feet and I'll play as big a role as I can to help the boys find their feet as quickly as possible."