Owner John Gall's focus returns to his day job after Darvel's Scottish Cup exit but he remains positive about the future of the non-league Ayrshire outfit.
The West of Scotland Premier Division champions shocked the nation in the fourth round with a 1-0 win over Aberdeen at Recreation Park.
However, the home tie against League One side Falkirk on Monday night proved a much more difficult challenge and John McGlynn's men left with a thumping 5-1 win to secure a quarter-final tie against Ayr United.
Gary Oliver, Callumn Morrison, Liam Henderson, Aidan Nesbitt and Craig McGuffie were all on the scoresheet for the visitors with Bairns keeper PJ Morrison credited with an own goal and Darvel's Chris McGowan sent off with the score at 2-1.
Gall, managing director of Brownings the Bakers, said: "I can maybe get back to my day job now, make pies again, selling pies and rolls.
"The last few weeks have been amazing. Those players have been superb.
"I didn't think it was a 5-1 game. We almost made it 2-2 and that would have changed the game. The sending off really changed it.
"It has been a great journey, the romance of the Scottish Cup – we were all over the world news and you can never take that away from us.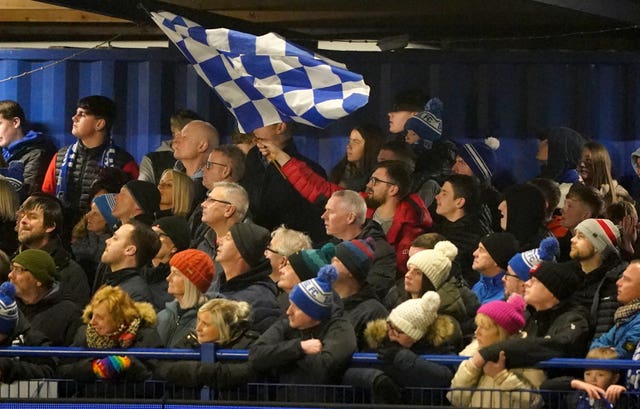 "They are the walking wounded, I don't know if I will have a team for Saturday  but we will pick ourselves back up, we still have a league to go for and that's what we will concentrate on.
"I think what it has shown is that the West of Scotland league is a very strong league.
"You see it every year. If it is not us it is Auchinleck Talbot, it is Clydebank, it is Pollok, Cumnock, they are beating league sides so it is a testimony to the West of Scotland league. It is a brilliant league we play in and every week it is a great game.
"We are really disappointed with going out of the cup but what a journey.
"We will be in the prelims again next season and we will see where it takes us."