Michael Beale has stressed the need for a strong start from Rangers at Celtic Park on Saturday.
Since taking over as Gers boss last November, the former Ibrox assistant coach has been involved in two Old Firm games – a 2-2 home cinch Premiership draw in January and a 2-1 ViaPlay Cup final defeat at Hampden Park at the end of February, with Ange Postecoglou's side opening the scoring in both matches and indeed taking a two-goal lead at the national stadium.
Rangers are nine points behind the Hoops at the top of the table and with no away fans allowed at the final two Old Firm fixtures of the season due to fan safety and security issues, Beale concedes it is going to the toughest away fixture of his short tenure.
However, he is looking for a sprightly start from his side, who have lost 4-0 and 3-0 in the east end of Glasgow in the last 14 months.
"Since I came back in, we have started slow in both derby games and improved after half-time," said the former QPR boss, who confirmed midfielder Nicolas Raskin is available after recovering from a thigh injury.
"We certainly need to make sure we start this game well, that we are strong defensively and carry a big threat going forward with our key players.
"We are going away from home with no fans so the home crowd will be up so it is important that we start strong and start winning the duels.
"We were too slow in both derby games and that's not the Rangers that I remember in this fixture, but it is the Rangers I have inherited and it is important that we show a different face.
"That is common knowledge, I am not saying anything there that will surprise anyone, we have to start stronger in big games.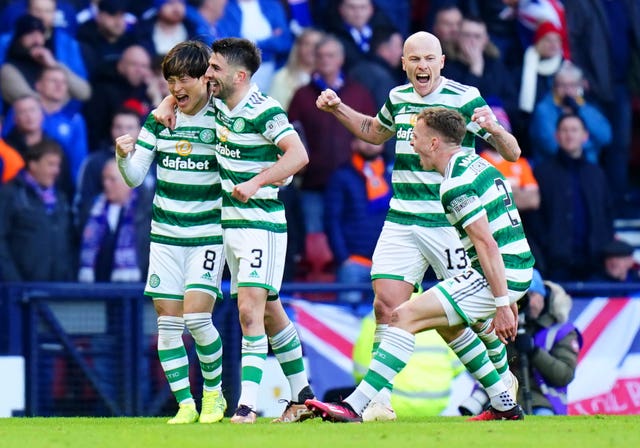 "The team arrive in fine form with 10 consecutive league wins and this is the biggest test going away from home, albeit our away form has been very good.
"We are in a positive place. It is a game we have been looking forward to."
Beale admits "it is obvious" that Rangers need to win to have any slight hope of overtaking Celtic.
He said: "Since I came back in it is 15 league games, 14 wins and a draw.
"We have played our part. It is fair to say Celtic have played their part as well and have done equally as well as us.
"In that sense the players have done nearly everything they can do.
"Tomorrow we will find out if we are three points closer, no closer or three points further behind. Ultimately, all we can do is win our games.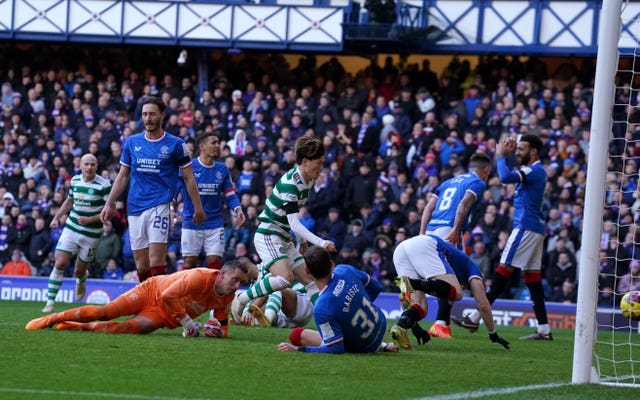 "It is Celtic's league to throw away, or lose, and it doesn't look like, outside games against us, that they will drop points."
The away support at Old Firm matches at Celtic Park and Ibrox had been restricted to 700 or 800 recently after around 10 times that figure had been the norm for years.
Beale said: "Six hundred or 700 is still a small amount but it is better than none.
"We have to get on with it and play the game. I would prefer if there were fans involved, you want to take your fans to any stadium, but the decision has been made.
"It will be the same for Celtic when they come to Ibrox."
Beale is boosted by the return of Belgian playmaker Raskin, who missed the last two games with a thigh injury.
He said: "Nicolas Raskin is fit and has trained all week. He has got three or four sessions behind him so there is no issues with Nico."