I have never felt so ashamed to be associated with Scottish football than I have these last few weeks, as I watch the ongoing war between the SPFL and some of its member clubs intensify ahead of Tuesday's vote on an independent investigation.
Each and every one of you should be embarrassed at the way you have conducted yourselves and gone about your business in the middle of a pandemic where people from all walks of society are suffering and dying from the terrible Covid-19 disease.
At this time, we should be coming together to discuss the problems, share the burden and work out ways to help each other financially as the impact of the disease cripples our support network.
As communities come together to applaud the NHS and key workers for their heroic efforts to save anyone stricken down by the virus, our football family is involved in a full scale punch up on a daily basis based on greed, self-interest and self preservation.
The SPFL board, Rangers, Inverness, Dundee and almost every other club in this country make me sick. You are a disgrace! Decent people should be advised to wear a bloody face-mask when they are in your company, so they don't catch the awful disease you are infecting everyone with.
The divisive plotting, lies, spin and lack of caring towards other clubs, their staff and the community beggars belief.
It's all in the name of sporting integrity, obeying rules and satisfying the demands of broadcasters and sponsors with large cheque books. You wouldn't know what integrity was even if it came up and slapped you in the face.
It's all about money. You have embraced herd immunity as your mantra in this pandemic. The strong will survive and to hell with the small and the weak, they are viewed as collateral damage.
If ever a group embraced Gordon Gekko's 'Greed for lack of a better word is good.' in the movie Wall Street, it is undoubtedly the SPFL board and the clubs within.
And as if that wasn't enough, we also have the non-stop bickering over finishing the season, the awarding of the Premiership title, relegation, bullying, coercion and alleged corruption.
Please, please, please, if you are one of the 41 clubs voting on Tuesday, say yes to Rangers request for an independent investigation. Let's get it out in the open or we will never hear the end of it from Ibrox.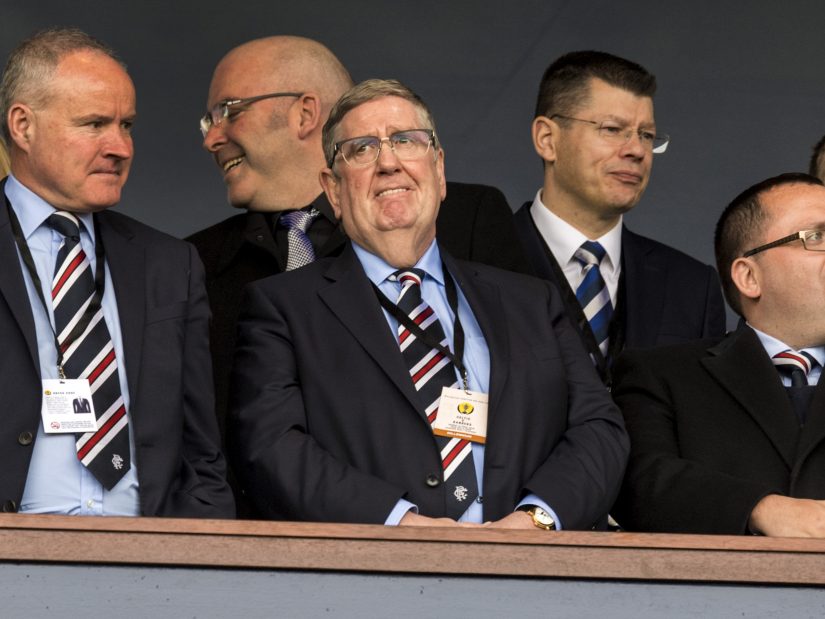 You only have to look at the 2012 liquidation of Rangers to understand how long a chip on the shoulder and a grievance can last.
The Ibrox club have raised some serious and worthy issues over the governance of our game by the SPFL board, but they have gone about it in the wrong way. Rangers managing director Stewart Robertson tried to be clever and got caught out with his narrative.
If Neil Doncaster and Rod McKenzie are guilty of impropriety, let's get it out there and if it costs them their job through guilt, then so be it.
The SPFL have made mistakes there is no doubt about that, but are Mr Doncaster and Mr McKenzie's alleged improprieties against the rules in the Scottish football constitution? I am unconvinced of that charge.
If they are not guilty, hopefully, Rangers will shut up and we move on.
Once this mess is sorted out, we must build bridges with Rangers and stop this constant bickering with suggestions of conspiracy theories and taking sides. The Ibrox club must be embraced as part of the SPFL family.
As for the other issues, let's deal with them here.
We should have saved Hearts, Partick Thistle and Stranraer from relegation and expanded the league. It is unfair to relegate these teams in their current position. The utter bollocks from the Premiership clubs that it was too soon to look at this change is all about greed. We needed to save them because it was unfair and we are in unprecedented times where desperate measures for the long term future of the game needed to be implemented.
What about declaring Champions? It is a difficult call but one that the SPFL has to make with Uefa guidance. I am not going to argue the points and the games remaining because in my view Celtic would have won it and Rangers would not have caught them. That however is not the issue, it is declaring champions, that is the dilemma for all league across Europe working under Uefa's umbrella and the criteria to qualify for their competitions.
Everyone wants to finish the league on the park, but it won't happen here. Can you say with 100% conviction no one will be infected even with testing, tracing and isolation? Can you guarantee the life and safety of families connected to everyone involved in behind closed doors games?
I've been saying the season would not be finished on the pitch since March! Do the clubs not listen to governments, medical experts and watch what is happening in our towns and cities across the country?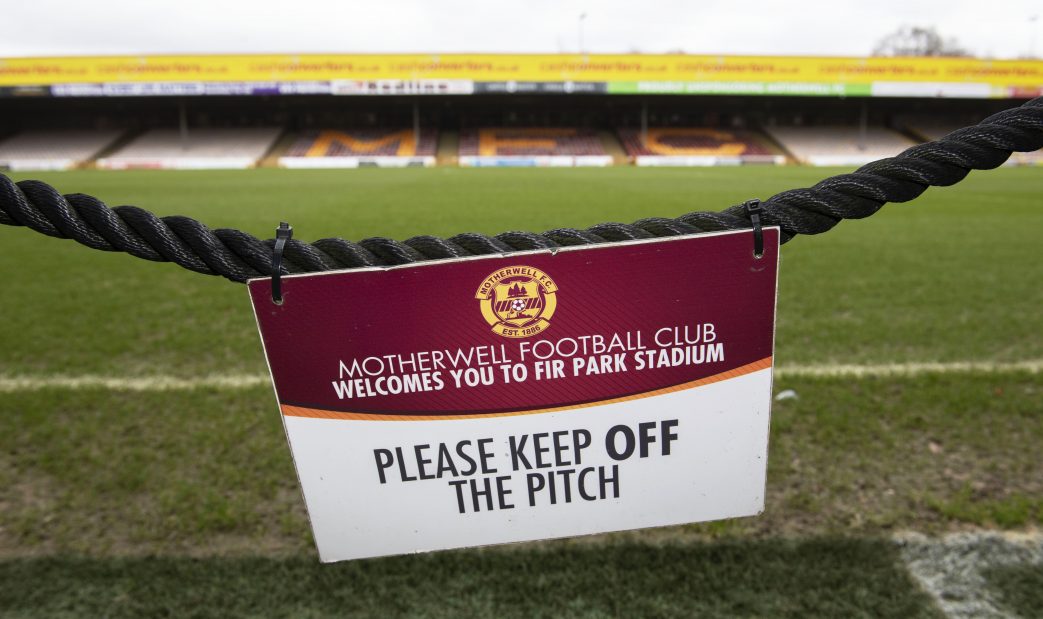 Regarding the £10m penalty to Sky Sports when the league is called, my fellow pundit Hugh McDonald made a very good point on this matter. What were the financial implications and penalties going to be if the league was declared null and void? I would wager far more than the aforementioned figure. And don't give me the claptrap no one was aware of looming financial penalties.
The SPFL now have a mandate to call the Premiership but, I make no bones about saying, the vote that delivered it was poorly handled.
In my view, the minute the votes of the clubs voting on the resolution were made public and some not received, the vote should have been made null and void and started again. The reason for submitting the votes so quickly was also open to scrutiny. The SPFL's communication and explanation to their clubs of what was at stake regarding payments was vague and regardless of what they might have said in a press statement, not all clubs were fully aware of additional time to cast their vote beyond 5pm on the Friday.
Dundee's position of power at the tail end of the voting was farcical and the apparent pact with Partick Thistle and Inverness in a WhatsApp group should have resulted in a fine for all clubs discussing the vote as a collective.
Scot Gardner should have been fined as a representative of Inverness for discussing private conversations about planned voting tactics on national radio. It's a great scoop for BBC Sportsound, but I wonder if anyone will ever trust him again in any private meeting? His conduct now, suddenly coming forward to say Inverness were bullied is rather strange timing, don't you think?
What about John Nelms and his mystery phone call that was never explained properly. Who called and what was said to change his mind, while he paced over 13 miles on his phone? The ultimate irony is the Dundee's managing director was duped into believing he now had some kind of superpower to help drive through a plan of reconstruction with his new found voting slip.
John, you are too wet behind the ears to be able to deal with the vipers that operate in the members club of the Scottish Premiership. The 11-1 voting rule, remember that? was always going to kick out any hopes of helping other clubs out in their hour of need. I wonder if the clubs can remember who had the chance to change that voting rule when Rangers were out of the Premiership? It came back to bite everyone before Ann Budge's task force could even deliver their ideas to the steps of Hampden.
So here we are heading into Monday with Rangers contemplating further court proceedings, if they don't win the vote. Hearts assessing their options, if and when relegation is confirmed. Poor old Kelty and Brora are now facing up the fact that despite the promise of a play-off to gain entry into the professional set-up clearly mentioned in the rules, they can go take a running jump because the SPFL clubs really need the pennies that would have been eaten up by two clubs who bought into the meritocracy of the pyramid system.
I honestly don't know where we go from here. I am praying that someone with a bit of dignity comes forward to show some leadership and help mend what is clearly a broken SPFL ship.
I implore anyone with a bit of common decency in Scottish football to come forward and change the path on which we have set sail over the last few weeks. Turn the ship around and expand the leagues. Reach out to the government and ask them for a bail out for Scotland's national sport before it becomes so critical that it's too late for some clubs. Welcome Kelty and Brora to the league.
Get Rangers back onside and build bridges that have been broken.
We have the perfect opportunity to set a positive example and work our way out of this pandemic together. The financial difficulties we face in the next few years trying to stay afloat will be tough, but that is nothing compared to the stormy waters ahead if we continue the in-fighting, accusations and distrust of each other we are currently adopting.