Andriy Shevchenko answered a plea to restore a stadium in the war-ravaged Ukrainian town of Irpin where he played as a child after being moved by the scale of the destruction inflicted by Russian forces.
The former striker, who as one of Ukraine's most recognisable stars has worked to raise money and awareness since his country was invaded in February last year, travelled in August to the town outside Kyiv which had been a centre of fighting in the early weeks of the war.
A focus of Russia's attempts to encircle the capital, Irpin was bombarded throughout March and was briefly occupied, before Ukrainian forces reclaimed control.
Shevchenko has kept up a visible profile internationally since the start of the war, particularly in countries that have given their backing to Ukraine. He is currently in London to take part in Channel 4's coverage of the national team's Euro 2024 qualifier against England at Wembley on Sunday.
The stadium in Irpin, a relatively small ground with only around 1,000 seats, was previously a key community hub, with city officials estimating around 500 residents used the facility every day for sports lessons and other events.
Russian attacks destroyed parts of the football pitch and most of the surrounding infrastructure.
Shevchenko, who has been Ukraine's most celebrated football export since he signed for AC Milan in 1999 after leading Dynamo Kyiv to the semi-finals of the Champions League, played at Irpin's stadium in youth competitions during the 90s.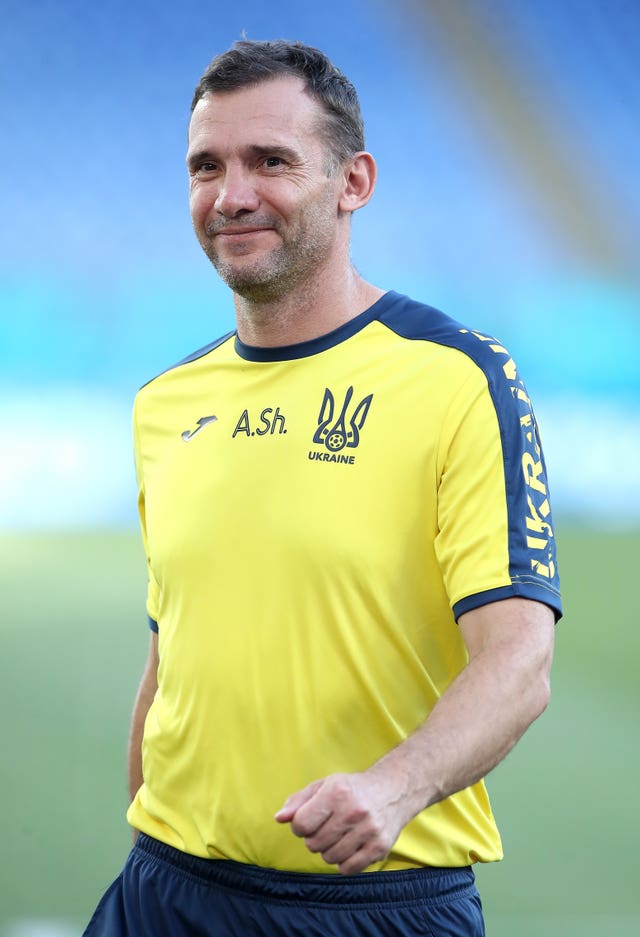 After surveying the extent of the damage last year, an emotional response prompted him to action.
"I visited Irpin after the invasion," said Shevchenko. "I think 85 percent of it had been destroyed. I wanted to go and see it with my own eyes, talk to the city's people.
"The mayor took me to see the hospital, the schools. I knew Irpin well. When I was growing up I played in football tournaments there. It was very hard to see what it had become.
"I was taken to the stadium where I used to play as a kid. It was absolutely destroyed. The pitch was full of holes made by missiles. In the middle of it, there were a few kids playing football.
"I asked the mayor what can I do to help. He said 'you can help us rebuild the stadium'. People who had been displaced are starting to return to Irpin. We need to get this rebuilt. Families are coming back and children need a place to come and forget about the fighting. We hope to have it opened by the summer."
The rebuild has been supported by contributions from Shevchenko's former club AC Milan and Ukraine heavyweights Shakhtar Donetsk.
Shakhtar currently lead the way in Ukraine's domestic league, in which teams have been forced to play in empty stadiums and in cities deemed by the government to be safe from imminent threat from Russian bombardment.
The league's continuation, as well as the involvement of the national team in Euro 2024 qualifying, is seen as a mark of the resilience of the Ukrainian nation in the face of the ongoing crisis, as Kyiv and other cities continue to fall under attacks on critical infrastructure.
Shevchenko, who played 111 times during a 17-year international career with Ukraine, believes his country is in a fight for its existence.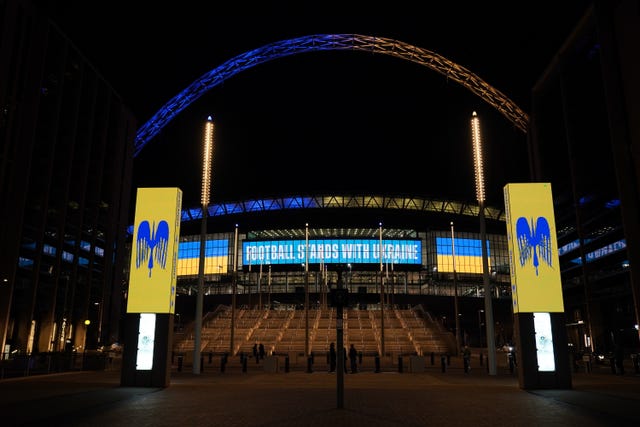 "Ukraine has gone through hell," said Shevchenko. "I was in Kyiv when we were having blackouts that lasted two weeks. Missiles are taking out the city's infrastructure.
"A couple of friends called me and said 'do you have water in your house?' I said come and have a shower. We had electricity for one hour, I said to them 'come here, cook something'.
"People co-operate. We know we have to go through this. We don't know for how long. We have the world behind us. We have to go forward.
"It gives me an extremely strong motivation. It makes me believe this is a moment for us all to stand together, to do everything we can to survive.
"We are talking about existence. If Ukrainian people did not stand up and try to defend the country, Ukraine would no longer exist."