Benfica manager Roger Schmidt has called moves to "entice" World Cup winner and reported Chelsea target Enzo Fernandez from Portugal as "unacceptable".
Schmidt addressed the future of Argentina midfielder Fernandez on Thursday ahead of Benfica's Primeira Liga home fixture against Portimonense.
Chelsea are said to be in talks over signing the 21-year-old Fernandez, named Best Young Player at the World Cup in Qatar and who has a release clause of about £106 million.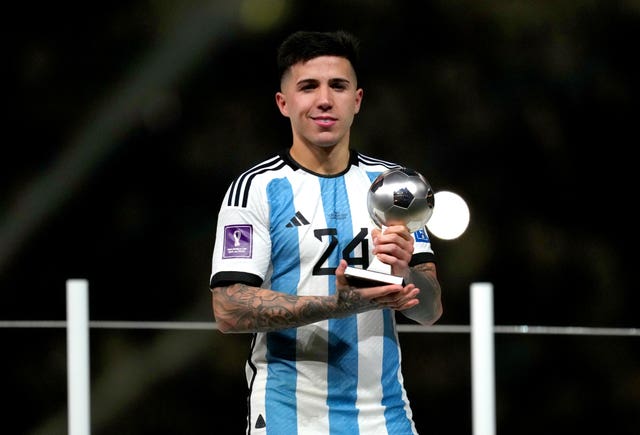 Without naming the club chasing Fernandez's signature, Schmidt was quoted on the Benfica website as saying the Lisbon outfit are being disrespected over the player's situation.
Schmidt said: "First, Enzo is a very good guy and a fantastic player. I like him a lot, we all do and of course, we want him to stay at Benfica.
"His situation is not easy. He played in the World Cup, became a world champion, and received proposals.
"There's a lot of money on the table, and in this situation, as a young player, you get a little confused when you think about it. I think it's something that people can understand."
Fernandez started Benfica's 3-0 defeat at Braga last Friday, but he missed two training sessions ahead of the Portimonense game after returning to Argentina without permission.
Schmidt, who said Fernandez would face consequences over that decision, said: "He was not well last week. He went to Argentina without permission, missed training, and that's not acceptable.
"The second point of this thread is that we don't want to sell him. Nobody in this club wants to sell him. Not me, not the president, nobody.
"The third point is that there is a club that wants our player. They know we don't want to sell him.
"They have tried to entice the player, knowing that they can only have him when they pay the release clause.
"The situation is very clear. That club is disrespecting all of us, Benfica, and it is unacceptable."