Chelsea's midfield must compensate for the lack of a recognised striker if Graham Potter is to stand a chance of turning the club's fortunes around, according to Glenn Hoddle.
Potter takes his side to face Borussia Dortmund in the first leg of their Champions League last-16 tie on Wednesday on the back of a three-game winless Premier League run that has brought just a single goal.
Saturday's draw against West Ham at the London Stadium left the Blues lagging 10 points behind in the race to finish in the top four, with little uplift in performances or results since owner Todd Boehly completed his whirlwind £315million January transfer spend.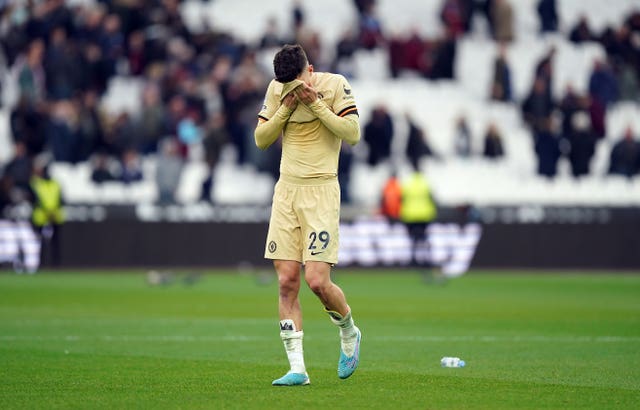 Kai Havertz continued in his role as a makeshift striker after the club failed to recruit an established goalscorer during January.
The club are in desperate need of a positive result in Germany as supporters look for signs that the owners' faith in Potter is justified, with a long run in Europe a possible tonic to domestic performances that, though showing flashes of promise, have failed to convince.
"He's under pressure at the moment," Hoddle told the PA news agency. "But I think he's got a set of owners that want him to survive, want him to get through this sticky time.
"The Champions League, if they get through Dortmund, could be the tipping point for him going on a really good run, for getting the confidence in the squad.
"If it goes well for Graham in Germany then it could be the foundation. It could be a stepping stone for him to get things really going.
"The problem is they don't look like a functioning team at the moment. They missed out on a striker, which was surprising.
"The key to their success will be the likes of Mason Mount, Raheem Sterling, Mykhailo Mudryk, Kai Havertz all chipping in scoring. They haven't got a 20-plus goalscorer, so everyone's got to come to the table to get Chelsea over the line in games."
Potter currently has 34 first-team players at his disposal following January's recruitment and the extent of his options was illustrated by when he was forced to cut Pierre-Emerick Aubameyang – the club's only proven goalscorer at this level – from his Champions League selection.
With a bloated squad beefed up by eight new faces during the transfer window, the manager is under pressure to figure out his best XI quickly, with the top-four seeming increasingly out of reach and success in Europe offering a possible back door into next season's competition.
Hoddle thinks Potter is equipped to take his side deep into the tournament but warned that the manager's toughest job may yet come in maintaining harmony, not on the Stamford Bridge terraces, but within his own ranks.
"Your team spirit is only as good as the players that are off the pitch," said Hoddle. "Particularly if you've got personalities that just won't look at the bigger picture.
"You can only play 11. If you've got a few people who aren't going to play ball, that is disruptive.
"There's no manager on earth that would be able to keep them all happy. You've got to understand that, but so have the owners. Thirty-four into 11 just doesn't happen.
"It's going to be the toughest part of his management. You could get (Sir Alex) Ferguson, (Jose) Mourinho and (Bill) Nicholson at their best all rolled into one, they still wouldn't be able to manage that properly.
"But the owners see him as a longer project. They're desperate for him to do well, desperate for him to turn this corner and start planning.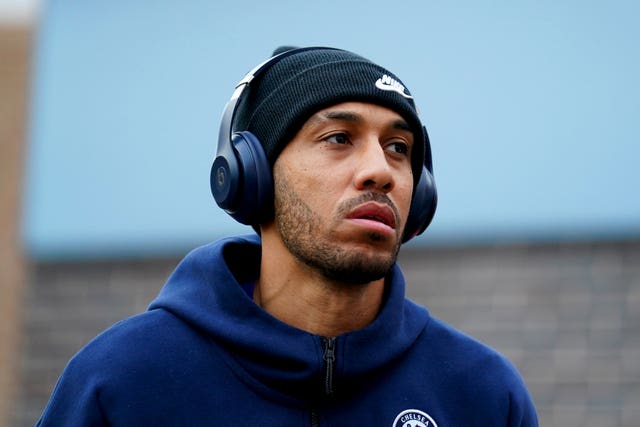 "A new manager coming in tomorrow, I'm not sure they could say they'll win the Champions League with a new manager, or we'll get in the top four with a new manager.
"There are reasons why they're where they are and they'll want to give Graham that time to turn things around."
:: BT Sport is the exclusive home of the UEFA Champions League. Watch AC Milan v Spurs exclusively live on BT Sport 1 on Tuesday, February 14 from 7pm. For more info, visit btsport.com