Former Italy, Juventus and Chelsea striker Gianluca Vialli was one of English football's most successful and popular European imports.
Vialli, who went on to enjoy success as Chelsea manager following his glittering playing career, has died aged 58 following a lengthy battle with cancer.
During a 16-year playing career in Italy, Vialli won every major trophy on offer, including Serie A titles with Sampdoria (1991) and Juventus (1995), the Champions League with the latter in 1996, the UEFA Cup and the UEFA Cup Winners' Cup. He was also a four-time Coppa Italia winner.
He scored 16 goals in 59 appearances for Italy and featured in the 1986 and 1990 World Cup finals, while his £12.5million transfer from Sampdoria to Juventus in 1992 was a world record fee at the time.
In 1996, Dutch great Ruud Gullit, then the Chelsea manager, lured Vialli to Stamford Bridge and the trophies continued to mount up.
At the end of the Italian's first season in England he lifted the FA Cup and, although limited to a bit-part role under Gullit, he flourished at the London club after the Dutchman's exit.
The following season, now as player-manager, Vialli led Chelsea to glory in both the League Cup and Cup Winners' Cup.
Aged just 33 years and 308 days, Vialli was then the youngest manager to win a major European title.
He guided Chelsea to a third-placed Premier League finish in 1998-99, his last campaign as a player, and bowed out with the winning goal in a 2-1 home win over Derby.
Vialli's appeal extended beyond Stamford Bridge due to his grasp of colloquial English and the glint in his eye.
The Italian embodied the Premier League's continental revolution that transformed English football in the 1990s.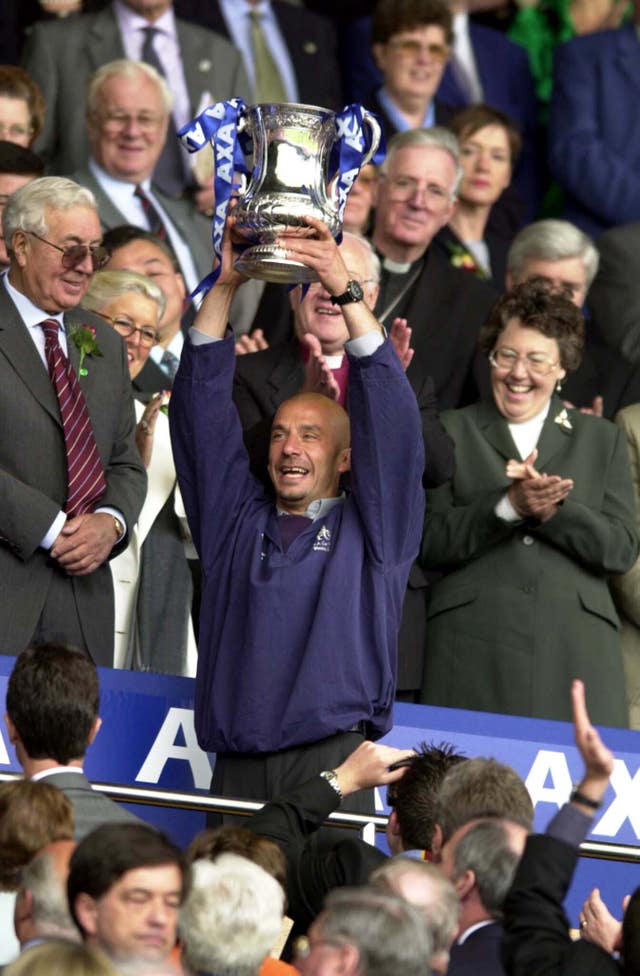 He won his fifth major trophy in less than three years in charge of Chelsea when they won the FA Cup in 2000, becoming the club's most successful manager at the time, before being sacked five games into the following season.
His next role as Watford boss, his last in football management, ended in dismissal after just one season in 2002 before Vialli worked extensively as a television pundit and as a presenter on Sky Italia.
He also co-founded sports investment platform Tifosy in 2014 and in 2019, despite his on-going fight against cancer, was appointed as Italy's new delegation chief under close friend and head coach Roberto Mancini, a former Sampdoria and international team-mate, and played a key role in the country's Euro 2020 triumph.
After Italy's penalty shoot-out win against England in the final at Wembley, full-back Alessandro Florenzi summed up the impact Vialli had on their triumphant squad.
Florenzi said: "He will hate me for saying this, but I don't care.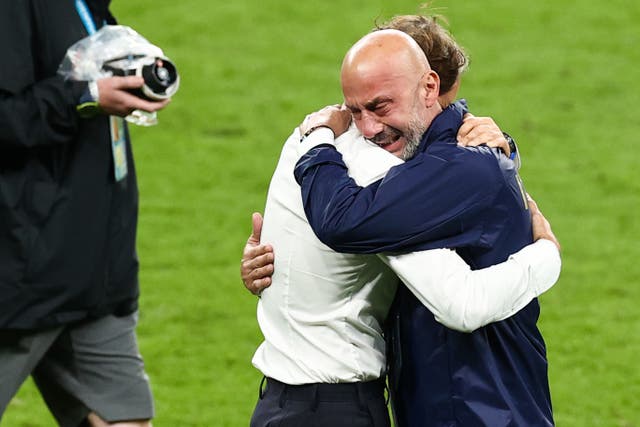 "We have among us an example that teaches us how to live, in any moment, in any situation. And I'm talking about Gianluca Vialli. For us, he's special.
"Without him, and without Mancini and the other coaches, this victory would mean nothing. He is a living example. I know he will get angry, but I just had to say it."
Born in 1964 as the youngest of five children, Vialli's father owned a construction company and was a self-made millionaire.
Vialli was raised in the family home, the Castello di Belgioso in Cremona, Lombardy, and after leaving school aged 15 he made his first-team debut for local side Cremonese, then in the Italian third tier, at 16.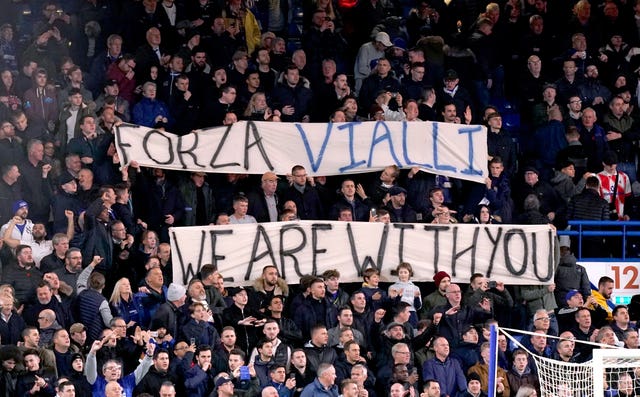 His 23 goals in 105 appearances for Cremonese helped them reach Serie A within four years and earned Vialli a move to Sampdoria, where he went on to become one of the leading strikers of his generation.
Vialli remained in London after leaving Chelsea and married South Africa-born British-based model Cathryn White-Cooper in 2003.
He was first diagnosed with pancreatic cancer in 2017 and after treatment at the Royal Marsden Hospital in London announced he had been given the all-clear in 2020.
He stepped down from his role with Italy in December after being re-diagnosed with the disease in 2021.
He is survived by his wife and daughters Olivia and Sofia.