Roberto Mancini does not expect a call from Premier League investigators as the Italy boss says his time at Manchester City was "all above board".
The league announced last month that City had been referred to an independent commission in respect of a series of alleged breaches of rules related to club finances.
The second set of breaches listed refers to alleged breaking of rules "requiring a member club to include full details of manager remuneration in its relevant contracts with its manager" related to seasons 2009-10 to 2012-13 inclusive.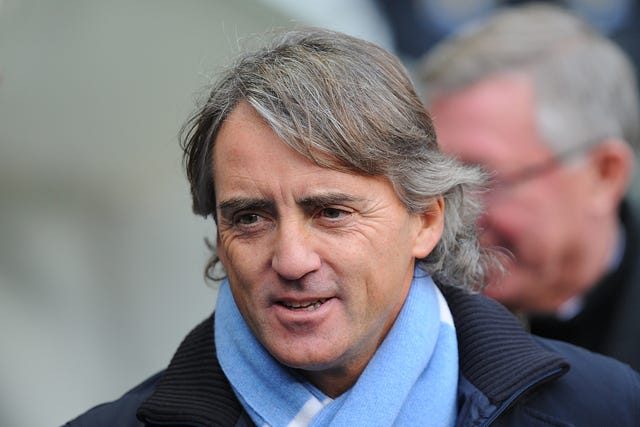 The club's manager between December 2009 and May 2013 was current Italy boss Mancini, who leads the national team against England in a European qualifier on Thursday.
Asked if he had been contacted by investigators and whether the situation was proving a distraction in his role as Azzurri manager, Mancini said: "No, I haven't been contacted or called up by anyone and I don't think anyone will contact me.
"I have paid my taxes.
"It's all above board so I don't think anyone will be in touch."
City issued a statement expressing surprise at the announcement of the alleged rule breaches, which referred to "extensive engagement" with the Premier League on the matter.
The club also said they held "irrefutable evidence" in support of their position.