Jack Grealish has made no apologies for his high-profile celebrations at the end of a mammoth season as he claimed any "party boy" image is misplaced.
The England international helped Manchester City to an historic treble, culminating in a Champions League final win over Inter Milan.
After the match, Grealish was the centre of attention for City's celebrations as he drank and partied with his team-mates.
Much was made of his approach but he still reported for England duty and came off the bench in Monday's 7-0 win over North Macedonia.
"I don't think it is a party boy thing," he said when asked about the response to his revelry.
"I would never sit here and lie to you and say 'Yeah, I don't drink and I don't party' because I do but then there's so many people that will come here and say to you 'I don't do this, I don't do that' when they do.
"I'm just truthful because when you see me doing anything, you'd be like: 'Oh, hold on. He said a few weeks ago in an interview that he didn't do that'.
"But listen, I just enjoy myself, I'm living my dream of playing for the best club in the world in my opinion, we've just won the treble so I'm going to obviously have a break now with my family and my friends and then I'll be raring to go again in four weeks.
"I knew (what) I was doing, that's just the way I am, I'm like that when I party usually. Actually, I'm not like that usually but we've won the treble and it's something that (may) never happen again.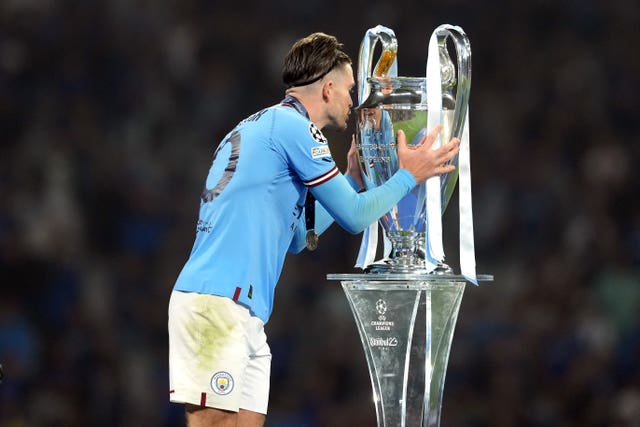 "So I went and enjoyed myself and I wasn't the only one – I think a lot of the time you'll see everyone recording me, I could show you all this stuff of other people where they were the same.
"Listen, we all enjoyed ourselves, other people enjoy themselves where the cameras weren't but that was just me enjoying myself, I'd had the most successful season of my life.
"It is now June 19, I came into training last year on July 13. Years ago, you'd have a season for nine months, I've just laid out a 12-month season. I've been into a World Cup, I've won three trophies and then I'm going to be back training now in four weeks or so, why not enjoy myself?"
Grealish said he had not been spoken to by England manager Gareth Southgate as he met up with the squad and felt he contributed as normal.
England won both games to take a massive step to Euro 2024 qualification and Grealish reported for duty as expected.
"I don't know what you guys read and think sometimes. I have a great relationship with him (Southgate), honestly. A brilliant relationship," he added.
"I kind of knew in the back of my head that I wouldn't play on the Friday (against Malta). But even so I came into camp on Tuesday night, I was a bit hungover but I wasn't drunk or anything.
"I came into camp with the other guys, we slept then woke up and trained on Wednesday. We trained on Thursday and, like I said, in the back of my mind, I knew I wasn't going to play on the Friday.
"Then on the Saturday, I trained and trained well. Then on the Sunday. I thought it was going to be a toss up with who plays.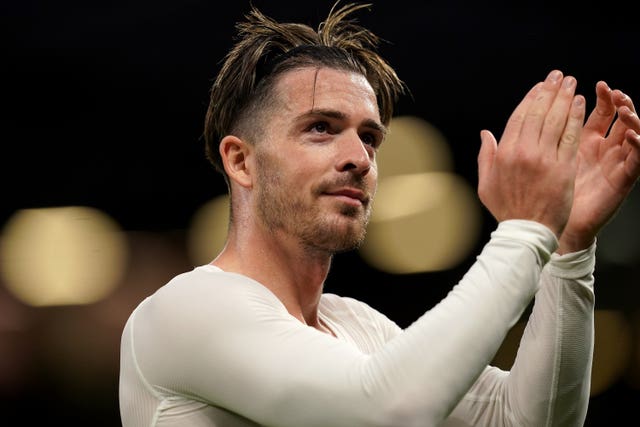 "I came on (against Macedonia) and I'm just happy. I've had a brilliant season, the most successful season of my life and I think there is a time now I can just sit and relax.
"My emotions have been so high. When I was sitting in the camp on Thursday, it was the biggest high I'd been on in my whole life at the weekend.
"You come into the camp, you sit on your own in your room and think 'Will I ever feel that high again?'."