Juventus have been docked 15 points by an Italian court following an investigation into capital gains violations.
The decision by the Federal Court of Appeal means the Turin giants will plunge from third to 11th place in the Serie A table, although they are expected to appeal against the punishment.
Among the individuals sanctioned is Tottenham's current director of football Fabio Paratici, who has been handed a two-and-a-half-year ban from the game.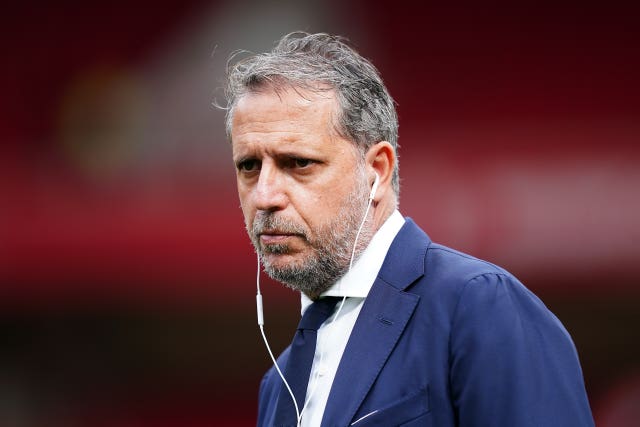 The PA news agency understands that Tottenham are urgently seeking clarification as to whether Paratici's ban extends beyond Italy.
A total of 11 current and former Juventus officials have been slapped with sanctions including ex-chairman Andrea Agnelli, who has been banned from the game for two years.
Prosecutors had previously recommended a nine-point deduction over the scandal, in which the club were alleged to have falsely inflated the value of players and misrepresented losses.