Kevin De Bruyne and Aymeric Laporte will miss Manchester City's Champions League clash at RB Leipzig due to illness, manager Pep Guardiola has confirmed.
Both players featured in Saturday's game at Nottingham Forest but have reported feeling unwell in the days since.
Neither were present as Guardiola's squad held an open training session on Tuesday morning and they did not travel to Germany for Wednesday's last-16 first-leg encounter.
Speaking at his pre-match press conference at the Red Bull Arena, Guardiola said: "It is what it is.
"Sometimes during the season it happens. Kevin didn't feel good right after the game in Nottingham on Sunday and yesterday Ayme didn't feel good.
"Other players are going to play. It happens sometimes."
Playmaker De Bruyne played 88 minutes in the frustrating 1-1 draw at the City Ground, with defender Laporte completing the full match.
They join centre-back John Stones on the sidelines as the England international continues to recover from a thigh injury.
Guardiola added he was unsure if either De Bruyne or Laporte would be available for Saturday's game at Bournemouth.
Erling Haaland, who has scored 32 goals in 31 appearances since joining City, will be the Premier League champions' main threat as they look to take another stride towards a sixth successive quarter-final appearance.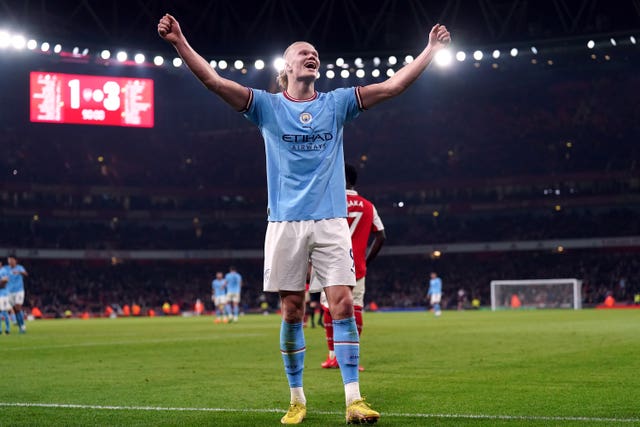 The prolific Norwegian's presence in the City side continues to divide opinion, however, with Thierry Henry the latest pundit to suggest the team are more "predictable" with him in it.
Guardiola said: "I understand exactly what he wants to say but to be less predictable does not depend on Haaland.
"It depends on the way we can make the process to arrive in different channels to the final third.
"We need more runners from Kevin, from (Ilkay) Gundogan, from the wingers when we arrive in the final third.
"But, come on. He has scored 32 goals. We are the team who have scored the most in the Premier League. Always we can do good things, with Erling as well."
Guardiola has enjoyed remarkable success throughout his managerial career but has not won the Champions League since the second of his two titles with Barcelona in 2011.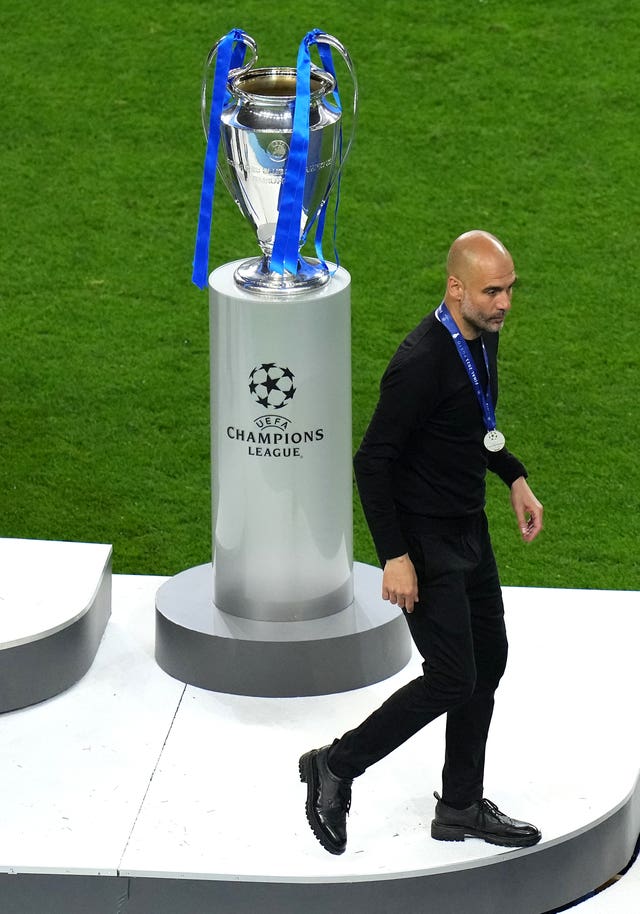 The European crown eluded him in three years at Bayern Munich and the 2021 final appearance has been his best effort in six seasons with City.
In some quarters, Guardiola, despite winning four Premier Leagues in five years, has therefore been painted as a relative failure but he insists this is something he has come to terms with.
He said: "I would say if my career finished tomorrow I will feel more than blessed and grateful for what I have done with Barcelona, Bayern Munich and here, in Europe and other competitions.
"I could never have expected to have had the career I have had, not just for the success but for the way we have played and the way I love it.
"We want to do our best and we have the illusion to do quarter-finals but what is going to happen is going to happen. Destiny is already written.
"I have the feeling that after whatever happens, whatever I have done personally in the past, I am going to fail. Nothing will be enough.
"When I learned that I said we just have fun, enjoy being here – let's go guys, try to do it again. That's all."