Manchester United boss Marc Skinner was critical of Tottenham's Eveliina Summanen for her part in Ella Toone's red card but backed his player to bounce back following the hard-fought 2-1 away win.
England international Toone saw red with 11 minutes left at Tottenham Hotspur Stadium when she was involved in a coming together with Summanen and shoved the home player in the shoulder.
Referee Amy Fearn sent off Toone and while United may appeal against the sending off, if unsuccessful the Lioness will serve a three-match suspension and miss next month's Women's Super League title clash at Chelsea.
United returned to the summit thanks to Leah Galton's second-half strike and Molly Bartrip's own-goal but Skinner was disappointed with the reaction of Summanen, who fell to the floor after the incident.
"Maybe play acting is a tough word but actually the reality is there is no need to roll around holding your face, right? There is no need," he insisted.
"You want to see passion for your club. Yes, it is a foul and probably a yellow card with the tackle from Tooney but there is a tangle of legs. Maybe there is a little bit of frustration and we have to be accountable for our actions.
"We'll assess that within and deal with it internally but you just don't need to roll around holding your face. That is the part I don't want to come into our game because it is a clear push on the shoulder and maybe more frustration.
"There's no doubt Tooney will bounce back. The thing we all love about Tooney is she is very real. We love and connect to her because she is very real and she obviously plays football beautifully.
"Once we're all calm, we'll assess what happens and assess our part, own our part but the reality is we shouldn't scold someone for showing commitment and passion.
"If that is a violent act, no we wouldn't accept that, but we will look and assess.
"We'll see what the right conversations should be but I want to see that fight in my team all the time because it is exciting and shows the commitment these players have to the club."
Skinner was pleased to see United move ahead of Chelsea but warned there will be plenty more twists and turns.
He added: "In terms of the table, of course it is important.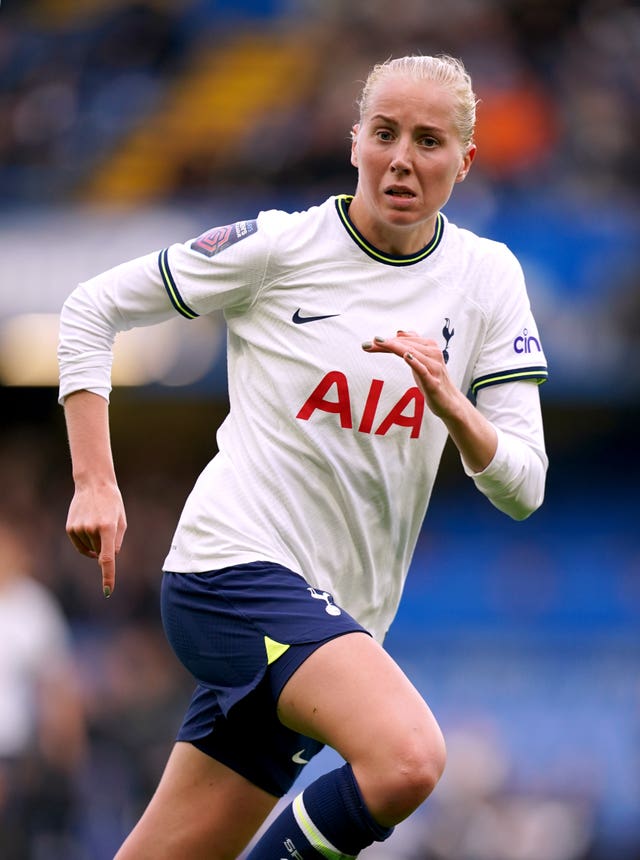 "The reality is we had to win today, that's the pressure we set ourselves but we have to try to do the things we do to win.
"We don't think we'll get anything, we have to earn it. It is good to be top of the table but look how good the teams are in this league. I love it, I love being back in this country with teams and players that are exciting.
"Anyone can get a result on any day so there are so many more twists to happen yet. All we can do is try to win more games of football."
Tottenham produced another spirited display, like in defeat to Chelsea last week, but Bethany England's 75th-minute stunner proved only a consolation after they slumped to a seventh straight league defeat.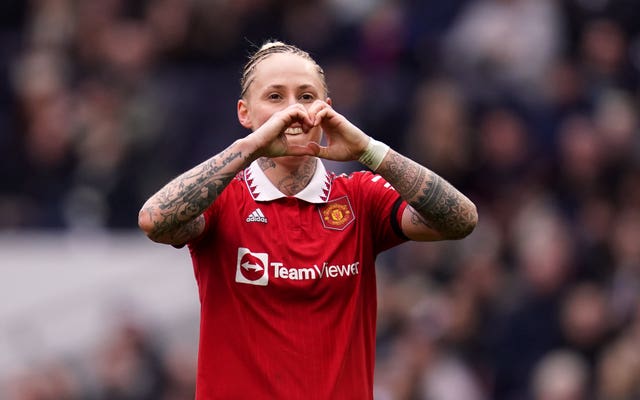 Boss Rehanne Skinner insisted: "When you take into context the way in which we played before Christmas versus now, there's a lot of positives to be taken out of that.
"As a collective and as a team we've got the belief that we're going to get the results and it's just a matter of time.
"Prior to Christmas we didn't earn results. We're working really hard, I'm really proud of the performance from start to finish."