Marcus Rashford has rubbished "nonsense" suggestions that Manchester United gave up in Sunday's humiliating loss at Liverpool.
Things have been looking up at Old Trafford this season and the sense of progress was underlined by ending February with first trophy of the Erik ten Hag era.
But just a week on from lifting the Carabao Cup came a crushing capitulation at rivals Liverpool, who inflicted a 7-0 defeat on the shell-shocked Red Devils, having only been one goal ahead at half-time.
It equalled United's heaviest ever competitive defeat and led some to suggest the team gave up during a shambolic second-half display.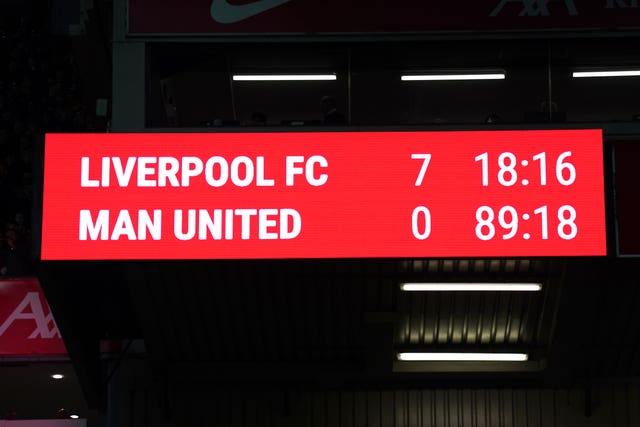 "We didn't give up – that's nonsense," Rashford said. "We were unorganised, yeah. Communication was bad, yeah, that's why we conceded the goals.
"But it comes down to the fact I believe that everyone was trying to get back into the game that much, we came away from the principles in and out of possession too much.
"I felt like the forwards were trying to press as just the forwards unit – we weren't connected with the midfield. Then the same with the midfield and defence.
"We were trying to get a grip of the game when it was 2-0 and 3-0. We were talking but I don't think we were really in agreement of what to do.
"Listen, it's happened and the only thing we can do is learn from it and move on.
"So, I'm happy and grateful that we have another game quickly because we have an opportunity to take a step forward from the last game and put it behind us."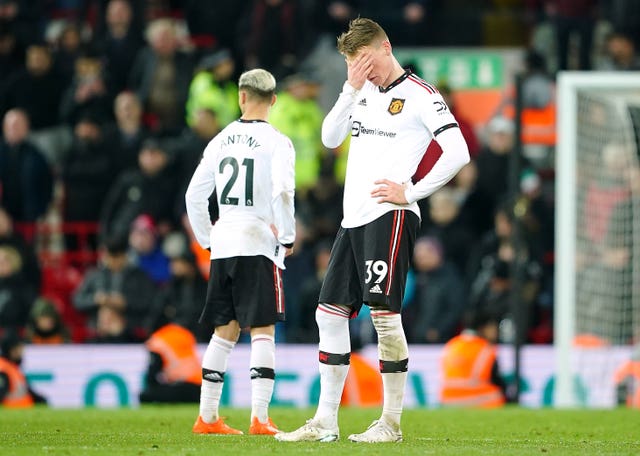 United return to action on Thursday evening at Old Trafford, where Real Betis are the visitors in the first leg of their Europa League last-16 tie.
Rashford said on social media that United cannot let the 7-0 loss "define our season" and echoed Ten Hag's comments about pressing reset and producing a reaction in Wednesday's pre-match press conference.
"Liverpool versus United is a unique game," the homegrown star said. "It doesn't matter about form, it doesn't matter about individuals' form.
"It's a special game of football that's just decided in the 95 minutes you are on the pitch.
"Going in at half-time, it could have been a different game. I mean, I missed a chance from Luke Shaw's pass at 0-0. That could have been 1-0.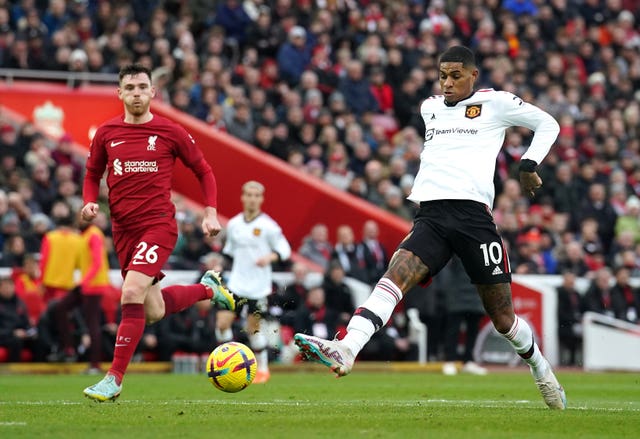 "We had two or three other opportunities. We probably should have gone into half-time leading, but we were down 1-0 and we weren't in a bad position.
"We felt like we could still go there and create chances in the second half.
"But it's Liverpool – they can take the game away from you and that's what happened.
"Like the boss said, it's about resetting now. That's all we can do. There's no point dwelling on what happened because we can't change it.
"So, yeah, we just press the reset button, go back to the basics and give 100 per cent again to try and win the game on Thursday."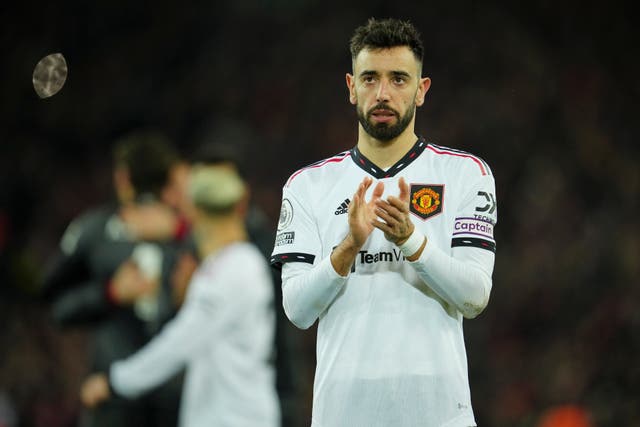 Rashford said losing to Liverpool by any scoreline "cuts deep" and, like his manager, threw his support by under-fire Bruno Fernandes.
The Portuguese skippered the side on Sunday and has faced intense criticism for his attitude as much as performance in the Anfield annihilation.
"I love playing with Bruno, as you can imagine," Rashford said. "I think, for a forward like me, he's a perfect player to play with.
"He's been a good leader for us even when he's not been captain, which is always a good sign.
"He's helped other players become better leaders and the reality of it is we can't be a well-organised team with just one leader being the captain.
"He's done a lot for us in terms of bringing his leadership skills in and that was from the moment he arrived (in January 2020).
"I don't have anything negative to say about Bruno. Like the manager said, nobody's perfect.
"Sometimes you want to win so bad you end up doing things that are a little bit out of character but, listen, I 100 per cent support Bruno and am behind him.
"I think as a team we have to support him because he's a fantastic player and, like the boss said, we wouldn't be in the position we're in if he wasn't playing games for us."