New Jersey Governor Phil Murphy would love to bring competitive Premier League and Champions League matches to the state.
Football is thriving in North America right now, with Lionel Messi joining Major League Soccer side Inter Miami three years out from the USA, Mexico and Canada hosting the World Cup.
The so-called '39th' Premier League game has been discussed before and UEFA president Aleksander Ceferin recently hinted that a Champions League final could one day be played in the US.
"I know that the clubs have not been wild about that in Europe but I'd love to think that it would happen," Murphy said.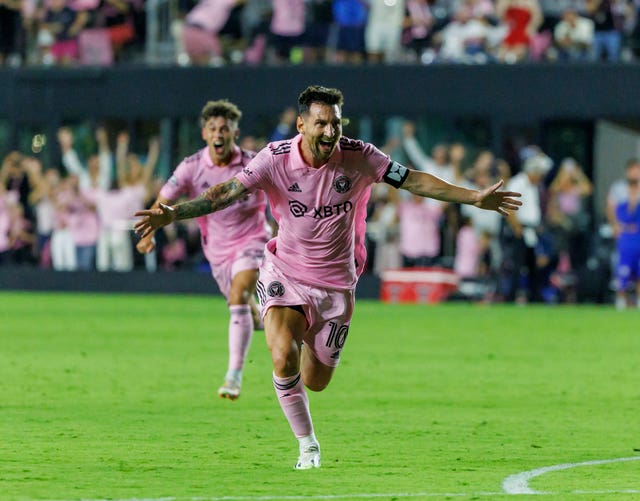 "You would have Barcelona playing Real Madrid in New Jersey at some point in a regular season or in a Champions League game. I would love that.
"I would just appeal either to the Champions League, if that's UEFA, and play a game here.
"I can say unequivocally, we would die to have a real competitive game anywhere in America. If it was in New York-New Jersey, you wouldn't get near that game.
"It would be overwhelming. To have a Champions League game, you wouldn't be able to get near it."
Murphy was speaking in a media briefing on Saturday before cavernous MetLife Stadium recorded its highest ever attendance for a club football match.
There were 82,262 in attendance for Manchester United's 2-0 friendly win over Arsenal at a stadium that Murphy believes should host the 2026 World Cup final.
New York-New Jersey is also among the host cities and Murphy believes the showpiece should come to East Rutherford.
"We're fighting like heck to get the final, which is to be determined," Murphy said.
"I think LA and Dallas' names come up from time to time. I think Miami comes up.
"Messi may be single-handedly recalculating the odds for Miami but we think when you add everything up we have got the winning package, but we'll see. We're not taking anything for granted.
"When people think of America, I think New York and Los Angeles are the two communities that rise above everyone else.
"I think the logic tells me you go to one of those two cities and with all due respect to them, we think we play a stronger hand.
"We think for time zone and stadium size we're bigger. I assume the decision gets made at the highest levels. They love what they see here."