Kalvin Phillips will get the chance to make a point as Manchester City's attention turns to the domestic cups in the coming week.
City manager Pep Guardiola criticised Phillips' fitness, saying the England midfielder was overweight and not in good enough condition to train, after his return from the World Cup last month.
Guardiola's complaint, which attracted widespread headlines, compounded Phillips' frustrating start at City following his summer move from Leeds.
Prior to the World Cup, the 27-year-old had made just four substitute appearances, totalling 54 minutes, for the Premier League champions.
He returned to action with a late run-out from the bench in Thursday's victory at Chelsea and he could now feature again as the sides meet again in the FA Cup third round at the Etihad Stadium on Sunday.
Guardiola has also pencilled Phillips to start in next Wednesday's Carabao Cup quarter-final at Southampton.
"I had the feeling last week that he's back," said Guardiola. "I have a good feeling.
"He wants to change the mind, (with) the way he is going to play. It will maybe be a good lesson for him for the future.
"I have the feeling that a football player has to be, for 12 months, perfect. Even in holidays you have to be perfect.
"You can enjoy, you can do whatever you want, but you have to be ready because this level is so demanding. You have to play every three days, you have to be fit – and when you're not fit, nothing. But in the last week, or days, he improved his level. For sure, in the Carabao Cup he is going to play and Sunday we will see."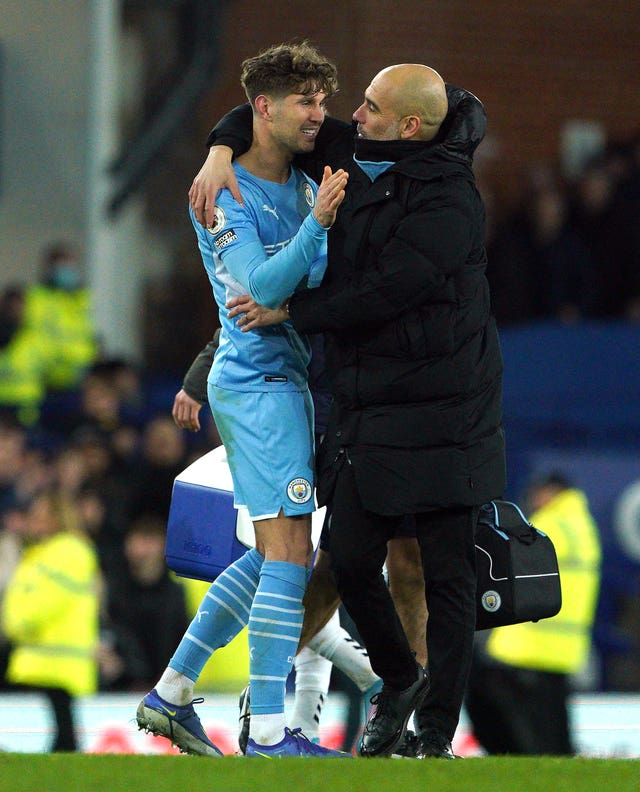 One player who has not been the subject of any criticism since the World Cup is centre-back John Stones, who has been in impressive form in City's back line.
With Ruben Dias out with a thigh injury and Aymeric Laporte having also been troubled by a knock, the 28-year-old's performances have been especially important.
Guardiola said: "He played an incredible World Cup and I know when he is stable at home, happy, good mood – what a player.
"He's had ups and downs in the past, he's had some injuries but I would say this is part of the process to realise what he needs – as he is still young – to be consistent.
"Now with him, with Manu, with Ayme, Nathan (Ake) – nobody talks about him but right now he's playing beyond our expectations – as defenders, with how good they defend and all the actions with the ball, it is clever.
"These type of players help to make the other ones bright, like Kevin (De Bruyne) or Erling (Haaland) and the others. Always I pay attention to these type of things."