Barcelona coach Xavi has been impressed by the way Erik ten Hag has transformed Manchester United and helped turn Marcus Rashford into "one of the most dangerous players" in Europe.
Two of the world's biggest clubs go toe-to-toe on Thursday evening at the Nou Camp in the first leg of their Europa League knockout round play-off.
LaLiga leaders Barca are running amok domestically and host a United side in fine form under Ten Hag, who has helped turn the Old Trafford giants around after a wretched 2021-22 season.
The Dutchman has changed the culture and quality on the field since joining from Ajax in the summer, impressing counterpart Xavi – another inspired by the late, great Johan Cruyff.
"Ten Hag is a great coach," the Barca boss said. "In my mind I believe that somehow (reversing) the situation of United was no easy task and he's accomplishing it.
"They are excited again, the club, the fanbase and also the way they play does a lot.
"He changes things offensively, defensively, everyone's working very well, so it's a tough rival for us and he's a very interesting coach.
"In my mind, he does great things – you know, variants of the line of three, the side players go inside, a lot of people go into the offence.
"He's an offensive coach, I believe, and he proves that in most of his games. I believe he's a reference for offensive coaches who like this kind of football."
The Europa League tie between the in-form clubs could be decided on fine margins, with Xavi wary of the threat posed by in-form forward Rashford.
Ten Hag has helped the 25-year-old get back to his best and called him one of Europe's best forwards after scoring his 13th goal in 15 games since the World Cup in Sunday's 2-0 win at rivals Leeds.
When the United manager's comments on Rashford were put to Xavi, the Barca coach said: "Yes, yes, fully agree because he's very fast, he has a very good dribble one v one.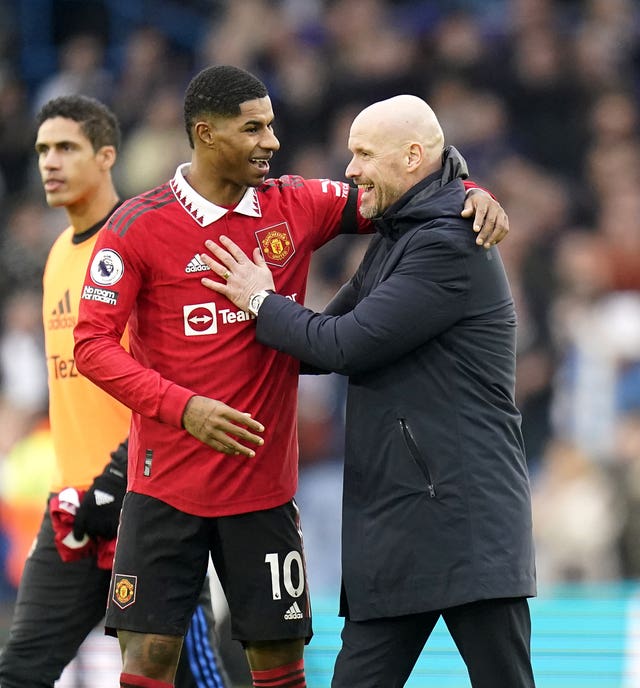 "In the transition he is very, very dangerous so, yes, we need to take care of all of them but especially Rashford.
"He's one of the most dangerous players now in Europe, yeah."
Injury means Barca will be without Sergio Busquets and Ousmane Dembele on Thursday, when Frenkie de Jong could have a key role to play against a club that tried to sign him in the summer.
United's pursuit is well documented but Xavi says the Netherlands international was never thrown off kilter by the constant talk about his future.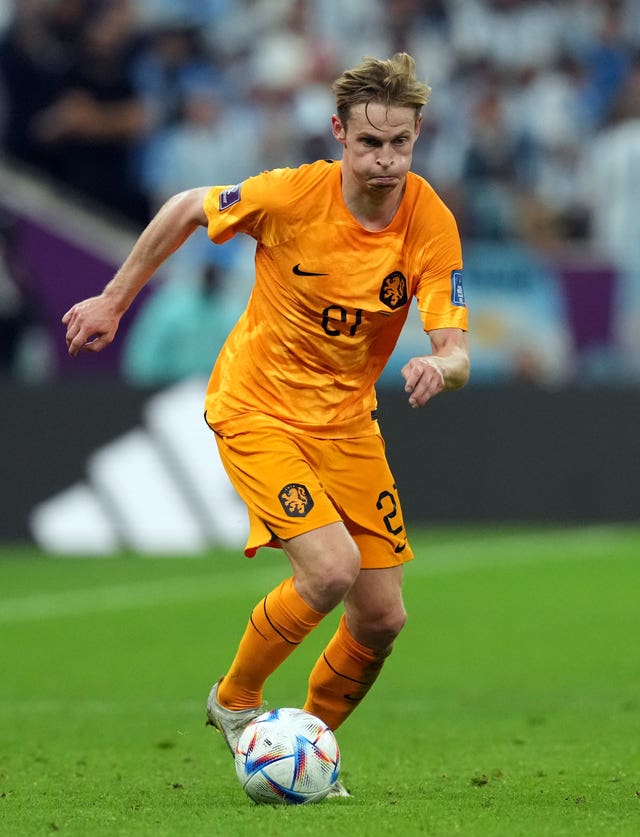 "He was really clear to me that he wanted to stay with us, so there was no doubt," the Spain great added.
"He's our player. I'm really happy and satisfied with his performance, his leadership. He's in a very good moment, like all the team.
"Now Frenkie, I think, is enjoying on the pitch and this is the most important thing."