Jurgen Klopp will mark his 1,000th match as a manager at home to Chelsea but admits his coaching career almost never got off the ground.
The 55-year-old German began at Mainz in 2001, where he took charge for the first time on February 28, 2001 just one day after being promoted from the playing staff.
His side beat MSV Duisburg 1-0 before going on to win six of his first seven games in charge as the club avoided relegation from the second tier.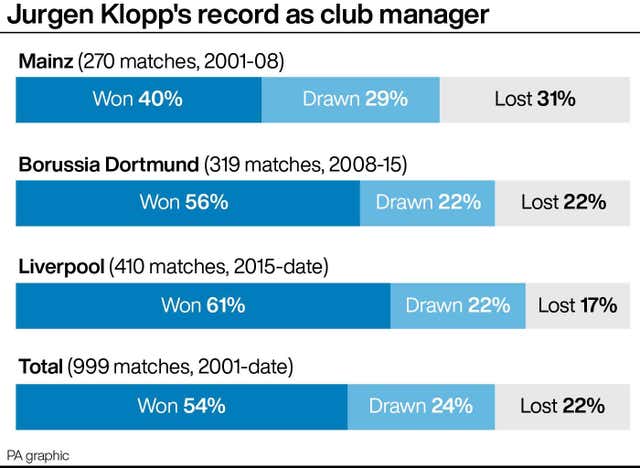 But Klopp believes his career could have taken a different direction had one of those matches gone the other way.
"From the first seven games I think we won six and if we lost one more I think we would have been relegated," he said.
"To win five from the first seven would have been an outstanding number and no-one would have recognised it, you just go down to the third league and a promising coaching career would be finished before it really started.
"I was lucky that didn't happen. It is a crazy number, honestly, 1,000.
"I never thought about these numbers and never thought I would be allowed to do it for that long, but it went really quick.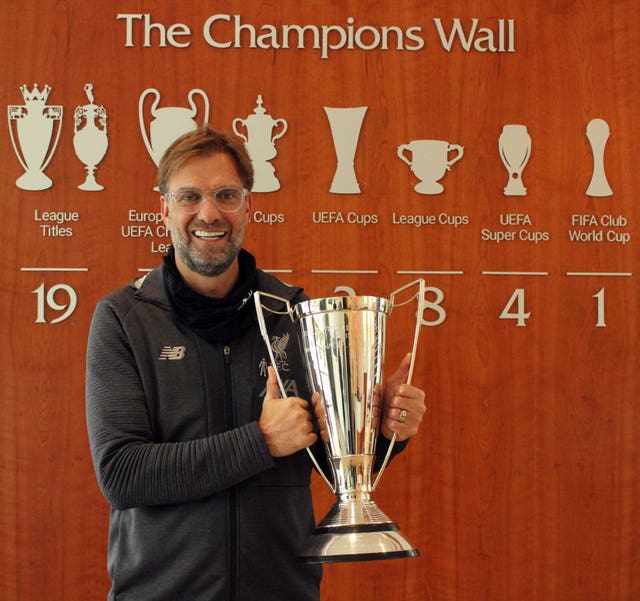 "The problems I had at that time are completely different to the ones I have today.
"The beard is now really grey, that was not the case when I arrived here. I'm not sure if that is because of the age or because of Liverpool.
"It was not for one second boring, that is the best thing you can say about your working life, and the best thing I can imagine to do.
"I am absolutely fine with the excitement, the pressure, the outstanding moments and the lesser good moments. It is part of the deal.
"Nobody wins all the time and I knew that early and so I don't expect it, but I still try to do it as often as somehow possible."
Klopp spent seven years at Mainz, whom he got promoted to the top flight, then moved to Borussia Dortmund, where he broke Bayern Munich's Bundesliga stranglehold with back-to-back titles in 2011 and 2012.
He brought up his 500th managerial game with a 5-0 win for over Freiburg September 28, 2013 but eventually left Dortmund in three years later.
After a short sabbatical he replaced Brendan Rodgers at Anfield, where he went on to win every major club honour, including a sixth Champions League and a first Premier League title, while also leading them to two other Champions League finals and two second-place league finishes, one with a record 97 points.
His Liverpool side have been pipped to the title by Manchester City twice by a point (in 2019 and 2022), but Klopp holds the record for winning more competitive games against Pep Guardiola (11) than any other coach.
Klopp's overall win percentage across his career is 53.9 per cent, with his Liverpool record 60.7 per cent.
League Managers' Association committee and 1,000 club member Sir Alex Ferguson, a stalwart at arch-rivals Manchester United, paid tribute to Klopp.
"Jurgen is undoubtedly one of the most gifted managers in world football and the dedication and passion which Jurgen brings to his role is inspiring to anyone aspiring to a career in football management," he said.
"The many trophies he has already won in his career, including in recent seasons the Champions League and Premier League with Liverpool, confirm his status amongst football's elite.
"I am certain that Jurgen will continue his trajectory of success and add many more matches to the 1,000 he achieves this weekend."