Mikel Arteta admits his Arsenal side still need to show they can roll their sleeves up and do the dirty side of the game as they aim to win a first Premier League title in 19 years.
Victory at the home of north London rivals Tottenham last weekend saw the Gunners go eight points clear at the top of the table.
They now host Manchester United on Sunday looking to avenge their only league defeat so far this season.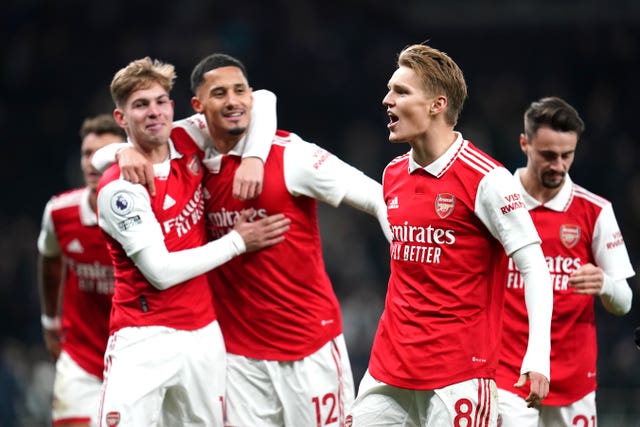 A 3-1 reverse at Old Trafford in September remains the only blot on Arsenal's copybook in a campaign which has seen Arteta establish them as genuine title contenders.
Battles between Arsenal and United used to see the country's top two sides do battle for Premier League supremacy and, while the level may have waned in recent years, the rivalry has not.
When it was put to Arteta that there was a perception that Arsenal had lost some of the physical and mental strength that, under Arsene Wenger saw them win three titles, he replied: "Having that balance and having those qualities in the squad is necessary.
"To have the mentality and capacity to control emotions that is required to play on big stages is very necessary.
"The physical aspect is necessary – without that you cannot compete over 11 months in the conditions in which we work. We have tried to build a team that has everything."
Pushed on whether Arsenal were streetwise enough to maintain their pace at the summit, the Spaniard added: "We haven't done it in the last many years.
"To be in the title race, it's something that we have to show we can do. Words mean nothing, we have to do it on the pitch."
Arteta's first win as Arsenal boss came in a 2-0 win over Manchester United on New Year's Day 2020 and he will be looking for a similar outcome when Erik ten Hag's in-form Red Devils visit the Emirates Stadium on Sunday.
"I feel the excitement around our players and our supporters," he said.
"I'm talking to the boys to understand what we're going to experience on Sunday. For us it's very meaningful, for our fans it's very meaningful and we are creating special atmospheres in the stadium and we have to take advantage of that for sure."
New signing Leandro Trossard is expected to be part of the squad following his arrival from Brighton on Friday.
Arteta joined Arsenal from Everton in 2011 on the back of an 8-2 thrashing at the hands of United – although he insists he was not a panic buy made by Wenger as a result of the humiliation.
"I don't think I was (signed because of the loss) but it probably helped, another layer probably," he revealed.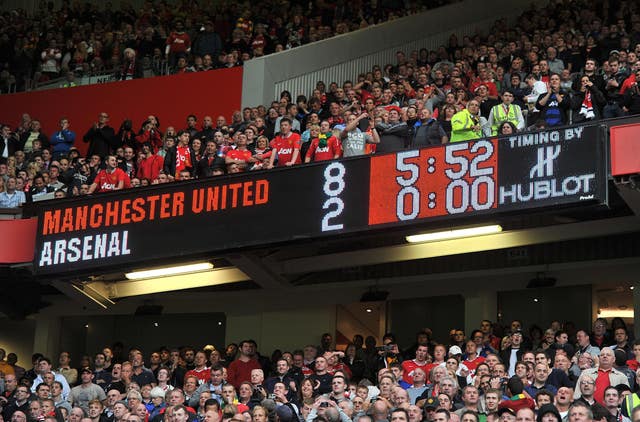 "I was lucky enough to get that phone call a few days before that to have again the opportunity to play for this club.
"The circumstances are sometimes necessary for someone to be given the opportunity to experience something.
"Unfortunately it had to be (the 8-2) because it was a big result on the day. But after that, the rest is history."