Graham Potter believes he has the hardest job in football as Chelsea labour to get to grips with their "new chapter" since Todd Boehly bought the club.
The team have struggled in the wake of being sold by Roman Abramovich, who brought unprecedented success during his nearly two decades in control, with a huge transfer outlay sanctioned by Boehly during the last six months yet to pay off.
Chelsea are 10th in the Premier League despite having spent nearly £350million since the American took control, with supporters singing the name of Abramovich and former head coach Thomas Tuchel during Sunday's 4-0 defeat at Manchester City in the FA Cup third round.
"I think this club was run in a certain way for 20 years, and really well," Potter said. "I have the utmost respect for the previous ownership and what they achieved and what they did. It's fantastic.
"But, unfortunately, they're not here anymore. You've lost all that leadership. It's a new ownership, everything's changed pretty quickly. If you look what's happened in the last six to 12 months, it's an incredible amount that's happened. Sometimes that can manifest itself in different ways.
"It would be disrespectful to say 'well, that's gone and we'll just pick it up'. We've got new staff, new structures, new people. Lots of things went and you have to try to build it up again. But, in the meantime, you've still got Chelsea, you've still got the demands and the expectations.
"The reality of where the club is in terms of establishing itself as a well-run football club, functioning well in a really competitive environment, maybe we're not quite there yet. In my head, that's quite easy for me to understand and get. But I know there's a lot of people that don't see it that way."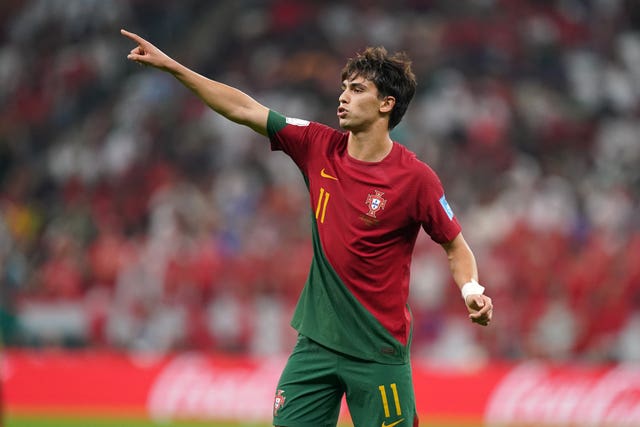 Chelsea confirmed their 13th first-team signing of Boehly's ownership on Wednesday with Portugal international Joao Felix signing on loan from Atletico Madrid, with Potter hopeful the forward will receive clearance in time to face Fulham on Thursday night.
The 23-year-old, who was crowned European football's 'Golden Boy' in 2019 before signing for Atletico from Benfica for £113m, will be required to make an immediate impact if Chelsea are to rekindle their faint hopes of qualifying for the Champions League.
The team are in the grip of an injury crisis, with nine players still unavailable for the trip to Fulham and last summer's transfer intake still largely struggling to make an impact.
"Change is challenging in any organisation," Potter said. "It's not like there's some sort of coup gone on. This is what it is. We have to deal with the 'new' now. We have to build things up again because things have changed, things have gone and things have left.
"I think this is probably the hardest job in football. Because of the leadership change and because of the expectations and, rightly, where people see Chelsea. But I didn't think we'd lose 10 first-team players. That's just where we're at.
"The previous ownership, it's fantastic what they achieved. But this is a new era, a new chapter. Yeah, we're going through some pain, it's difficult at the moment. I understand the frustration and I appreciate the support."